The Ethereum Merge is finalized

by
Valeria Goncharenko
Published: September 15, 2022 at 4:45 am Updated: September 16, 2022 at 3:47 am
The Ethereum blockchain shifts from Proof-of-Work to Proof-of-Stake as the Merge finalizes on September 15, 2022, at 6:42 AM UTC. This event has been long anticipated by the entire crypto community.
Despite the bomb-related delays earlier this summer, the Merge went without a hitch as planned, with the entire event live-streamed. In fact, the consensus and execution layers have been successfully merged during a YouTube livestream followed by more than 41 thousand viewers. Following the successful Ethereum merge, the first-ever Proof-of-Stake block was minted. An anonymous user paid 36 ETH (approximately $57,600 at the time of writing) in fees to mint an NFT that features a panda—the symbol of the Merge.
The Merge is one of the most important technological events in the crypto space to date. The Ethereum founder Vitalik Buterin first talked about the transition to Proof-of-Stake in 2014, and the Ethereum developers worked for approximately six years to make the transition happen. In 2020, the engineers launched The Beacon Chain, which was the first step of the Merge.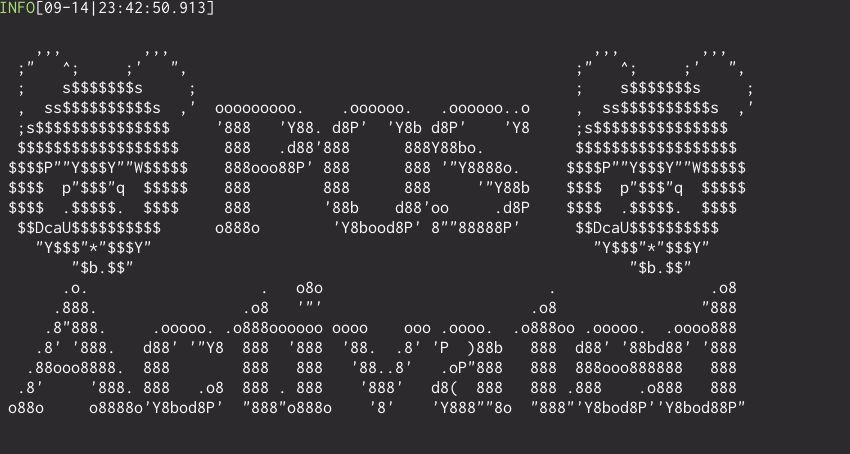 "The Merge represents the official switch to using the Beacon Chain as the engine of block production," Ethereum's site says. "Mining will no longer be the means of producing valid blocks. Instead, the proof-of-stake validators assume this role and will be responsible for processing the validity of all transactions and proposing blocks."
The blockchain will consume 99.95% less energy than before, making Ethereum much more environmentally friendly than ever before. Ethereum, as well as Bitcoin, have long been criticized for "the Earth-crushing environmental impact of the so-called mining operations," as Fortune described it. New ETH emissions, however, will reportedly drop by at least 87%. Users can also watch how much fees are burned per day via Daily Ether Burnt Chart.
According to the Ethereum researcher Justin Drake, "The merge will reduce worldwide electricity consumption by 0.2%." At the moment of writing, the supply change since the merge has been reduced in 185.78 ETH.
On a side note, Ethereum users will not notice any kind of change.
Read related posts:
Disclaimer
In line with the Trust Project guidelines, please note that the information provided on this page is not intended to be and should not be interpreted as legal, tax, investment, financial, or any other form of advice. It is important to only invest what you can afford to lose and to seek independent financial advice if you have any doubts. For further information, we suggest referring to the terms and conditions as well as the help and support pages provided by the issuer or advertiser. MetaversePost is committed to accurate, unbiased reporting, but market conditions are subject to change without notice.
About The Author
Valeria is a reporter for Metaverse Post. She focuses on fundraises, AI, metaverse, digital fashion, NFTs, and everything web3-related.Valeria has a Master's degree in Public Communications and is getting her second Major in International Business Management. She dedicates her free time to photography and fashion styling. At the age of 13, Valeria created her first fashion-focused blog, which developed her passion for journalism and style. She is based in northern Italy and often works remotely from different European cities.You can contact her at [email protected]
More articles


Valeria is a reporter for Metaverse Post. She focuses on fundraises, AI, metaverse, digital fashion, NFTs, and everything web3-related.Valeria has a Master's degree in Public Communications and is getting her second Major in International Business Management. She dedicates her free time to photography and fashion styling. At the age of 13, Valeria created her first fashion-focused blog, which developed her passion for journalism and style. She is based in northern Italy and often works remotely from different European cities.You can contact her at [email protected]
Hot Stories
by Victor Dey
November 30, 2023
by Kumar Gandharv
November 30, 2023
by Victor Dey
November 30, 2023
by Nik Asti
November 29, 2023
Latest News
by Kumar Gandharv
December 01, 2023
by Nik Asti
December 01, 2023
by Alisa Davidson
December 01, 2023
by Nik Asti
December 01, 2023