Opera GX Integrates Generative AI 'Aria' to Boost Internet Browsing Productivity


by
Victor Dey
Published: September 07, 2023 at 7:01 am Updated: September 07, 2023 at 7:36 am

by
Victor Dey
Edited and fact-checked: September 07, 2023 at 7:36 am
In Brief
Opera asserts that Aria distinguishes itself from conventional AI solutions with Opera's exclusive proprietary architecture.
Internet browser Opera, today announced the launch of Aria for Opera GX — a browser based generative AI designed to elevate user interactions and productivity. According to the company, the AI seamlessly integrates into the Opera GX experience, offering users an array of functionalities, including answering queries, writing code, engaging in conversations, and facilitating digital conquests.

In May, Opera introduced the generative AI browser Aria, offering users a streamlined web search. Today, the company extends Aria's availability to Opera GX, a browser tailored for gamers, enhancing the browsing experience for this user base.
The company asserts that Aria distinguishes itself from conventional AI solutions with Opera's exclusive proprietary architecture. The AI aims to deliver instantaneous results to address the diverse inquiries of GX users. Users only need to create a free Opera account to get access to the AI model.
"Aria is based on Opera's own Composer AI engine and connects to OpenAI's GPT models. It has been enhanced by additional capabilities such as adding live results from the web, and is accessible directly from Opera GX for free," Maciej Kocemba, product director at Opera (the creator and head of Opera GX), told Metaverse Post.

Opera said that Aria is tightly integrated with Opera's AI Prompts, a feature introduced earlier this year, establishing a user-controlled, enriching browsing experience.
Leveraging Generative AI to Ease Internet Browsing
Apart from linking to OpenAI's GPT and delivering real-time web results, Opera's Composer infrastructure is built for scalability. According to the company, it can establish connections with multiple AI models and will further advance through the integration of additional features, including search services offered by Opera's key partners.

"Through live results, Aria relays information directly from the web. In addition, we run several tests every week and incorporate user feedback so we can improve accuracy where it's needed," Opera's Kocemba told Metaverse Post. "We always advise users to fact-check any responses that Aria provides, as there's always the possibility of an error."
Kocemba asserts that one of Aria's key features is its accessibility and user-friendliness. To cater to the preferences of keyboard enthusiasts, Opera GX has introduced a new command line.

By utilizing the ctrl+/ shortcut on Windows or cmd+/ on Mac, users can summon an overlay to seamlessly engage with Aria. This enables a dynamic interaction with the AI, ensuring that queries are promptly addressed without disrupting the browsing experience. Early Bird users of Opera GX can now interact directly with the browser AI, for quick access to the latest gaming news and invaluable tips.

The company said that its integration is further augmented by its association with Opera's AI Prompts feature, which allows users to highlight text within the browser to instantly access contextual information and engage in meaningful interactions.

"Accessibility and user control are indeed top of mind when building Aria. To use AI Prompts, users need only to highlight text on a web page and an AI Prompt will show up, allowing them to take action. Aria then presents the result in the sidebar," explained Kocemba. "They can then keep browsing, leaving the question for later in Aria in the sidebar or jump into Aria and take it from there. It's all about each user's individual needs and flow."
Opera announced that Aria will be made available in over 180 countries, including the EU, within Opera GX for both Windows and MacOS. It has also been integrated into the flagship Opera browser across Windows, Mac, Android, and iOS platforms.
To enable Aria, users can navigate to settings, activate "Early Bird," and subsequently enable "Aria Extension" and "Aria Command Line."

"Aria is available in all the languages Opera is available in. We are also training it to be as unbiased as possible and to accommodate all our users," Opera's Kocemba told Metaverse Post. "We believe that interacting with a browser AI really helps our users, which in turn means they spend more time interacting with our product. We're at a very early stage right now and have a pipeline of updates planned for the near future."
Disclaimer
Any data, text, or other content on this page is provided as general market information and not as investment advice. Past performance is not necessarily an indicator of future results.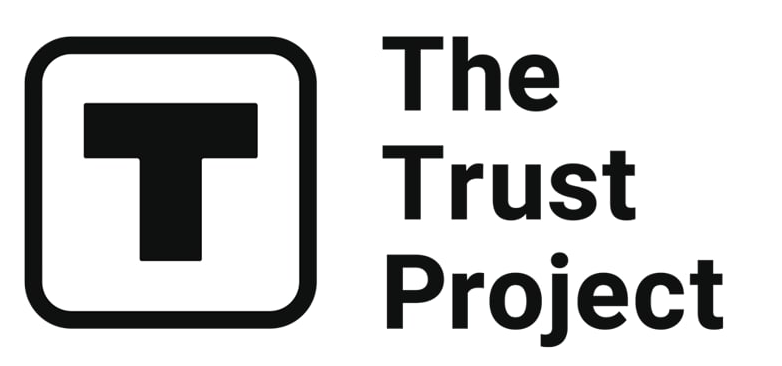 The Trust Project is a worldwide group of news organizations working to establish transparency standards.
Tech Editor at Metaverse Post | Data Scientist / Analyst | Speaker & Media Mentor
More articles


Tech Editor at Metaverse Post | Data Scientist / Analyst | Speaker & Media Mentor
Hot Stories
by Cindy Tan
September 25, 2023
by Victor Dey
September 25, 2023
by Damir Yalalov
September 25, 2023
by Victor Dey
September 22, 2023
Latest News
by Nik Asti
September 25, 2023
by Agne Cimermanaite
September 25, 2023
by Cindy Tan
September 25, 2023
by Cindy Tan
September 25, 2023