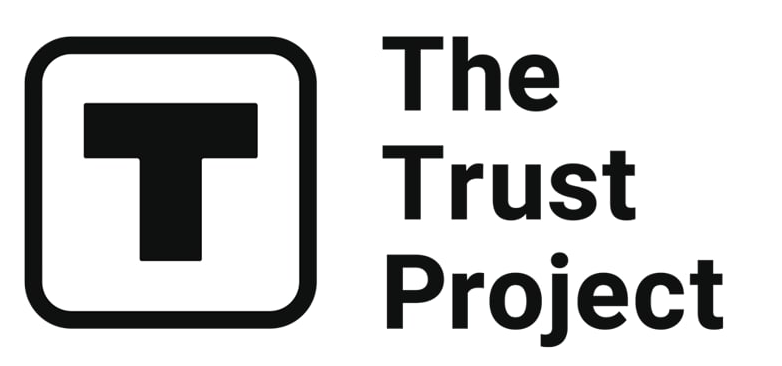 The Trust Project is a worldwide group of news organizations working to establish transparency standards.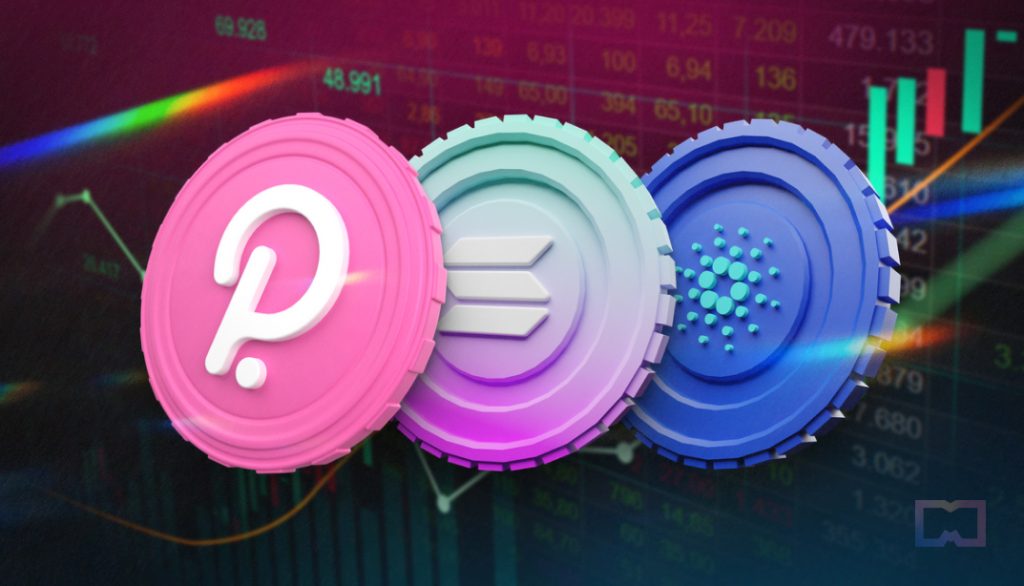 Since January 17, the active address count on small caps has skyrocketed. This means that these traders have seen potential gains to be made in CBG, MITX, MTH, TRADE, PLSPAD, RBN, SLP, and POND tokens. Some of the market's most prominent players getting involved in these tokens could lead to significant returns.
Clearly, these traders are looking for undervalued cryptocurrencies and want to benefit from the potential of small-cap tokens. However, it is also worth noting that most of these coins haven't seen much price appreciation over the years, making them attractive investments for those seeking higher levels of return.
As more investors look to get involved in the smaller-cap market, the value of these tokens could increase significantly. This could benefit investors who get in early and capitalize on the potential gains.
Therefore, if you are a Solana, Cardano, or Polkadot holder looking for possible returns this cycle, it is worth exploring small caps as part of your portfolio. With the proper research and strategic investments, you could benefit from some of the possible gains these tokens offer. It's currently unclear just how much of a return these small caps will bring over the next few months, but it is an investment sector worth considering if you want to make the most out of this cycle.
Cryptocurrency markets are highly volatile, making them an excellent opportunity for savvy traders to generate substantial profits quickly. Unfortunately, there the other side of the coin is the unpredictability of these markets. It can be exploited by unscrupulous actors who look to manipulate prices and take advantage of buyers or sellers. With the resurgence of altcoin pumps in January 2023, it's more important than ever to be aware of the risks associated with trading in these markets.
Any price manipulation aims to take advantage of uninformed buyers and sellers, driving up prices to reap enormous profits from their trades. This activity is often coordinated by "whales," traders with large amounts of capital who can drive market movements.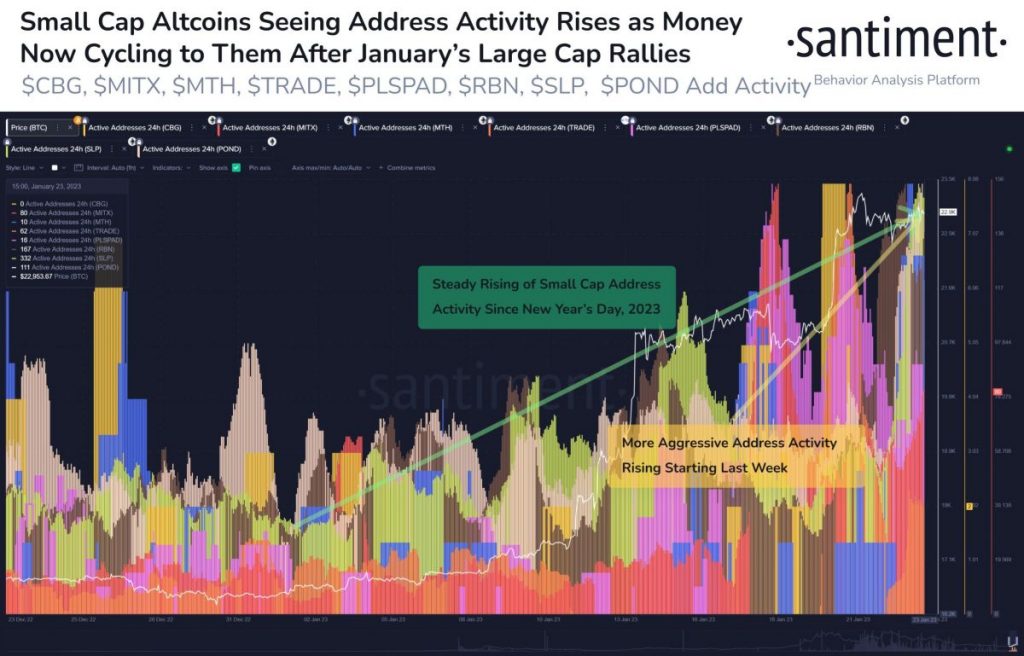 Whales can use techniques like spoofing and wash trading to create artificial demand and inflate prices or employ tactics like "pump and dump" to manipulate the market. As such, like with all cryptocurrencies, it is essential to know the risks associated with trading small caps and do your due diligence before investing.
Although the potential rewards of small-cap trading tokens can be enticing, remember that these markets are incredibly volatile and susceptible to manipulation. Therefore, it is essential to understand how whales operate to protect yourself from being taken advantage of. With the proper research and knowledge, you can make informed decisions and get the most out of your investments.
Conclusion
Small-cap tokens can potentially provide investors with high returns in a short period. Therefore, Solana, Cardano, and Polkadot holders should consider exploring these markets as part of their portfolios. However, it is essential to be aware of the risks associated with trading small caps, including manipulation by whales. With the proper research and understanding, you can make informed decisions and get the most out of your investments.
Related articles:
Disclaimer
Any data, text, or other content on this page is provided as general market information and not as investment advice. Past performance is not necessarily an indicator of future results.