What is NFT Tracker?
NFT tracker helps users track their assets and create investment strategies. In addition, it allows them to discover new NFT and DeFi projects, as well as the latest crypto trading applications.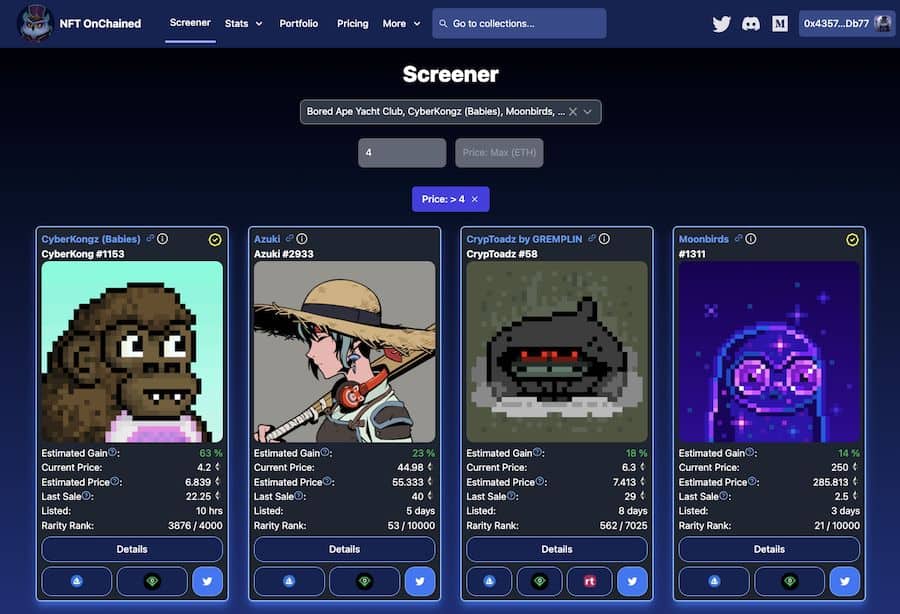 Understanding NFT Tracker
NFT is an insanely trending craze in and around the crypto industry. These digital assets provide unprecedented value that empowers creators, brands and artists around the world. Moreover, they stimulated a new class of investors — collectors of NFT. Their community is rapidly expanding and turning into a multibillion-dollar market.
Like the domino effect, the growth in the number of NFT collectors has increased the popularity of portfolio trackers. These tools track the performance of assets within a portfolio and provide extensive and useful data. However, not all of them are as good as they seem.
Learn how to improve the performance of your NFTs and get the most out of your investment:
OpenSea is one of the largest NFT tracker in the industry. The platform allows NFT enthusiasts to buy and sell tokens with access to countless collections. In addition, creators can develop their NFTs, create galleries and showcase their products to the world.
In addition, OpenSea provides a free portfolio tracker that warns users about the declining cost of NFT and the latest releases of the platform's features. Moreover, beginners can use this tool to learn more about OpenSea and navigate it without risk.
On the other hand, experienced NFT creators may not like OpenSea just because it provides royalties of up to 10% for artists. As a result, the platform benefits mainly resellers, who can keep a large share of profits.
Coinomi is another reliable portfolio tracker with many features for NFT traders and collectors. This tool allows users to track the evolution of the value of their collectibles and helps them make more effective investment decisions.
The aspect that distinguishes Coinomi from other portfolio trackers is its monotonous, gloomy interface. Unlike OpenSea and other trackers that use bright colors and flashy gizmos, Coinomi has a gray, humorless look. It may seem boring to some, but such a simple approach based only on data is what experienced investors are looking for in a tracker.
DappRadar is a universal DeFi platform that exists even before NFTs became insanely popular. In addition, it has its own portfolio tracker with numerous features and benefits for both NFT experts and novice investors.
Finally, DappRadar benefits from the growing community of NFT investors and collectors. The platform is proud of its world-famous users, such as the NBA, celebrities and respectable traders.
Whether you are an experienced NFT trader or just starting your first NFT collection, you need the best portfolio tracker. Such a tool can help you get a clear picture of your assets, understand their effectiveness and increase their value.