What is NFT Mint?
NFT Mint means converting digital data into crypto collections or digital assets recorded on the blockchain. The digital products or files will be stored in a distributed ledger or decentralized database and cannot be edited, modified, or deleted.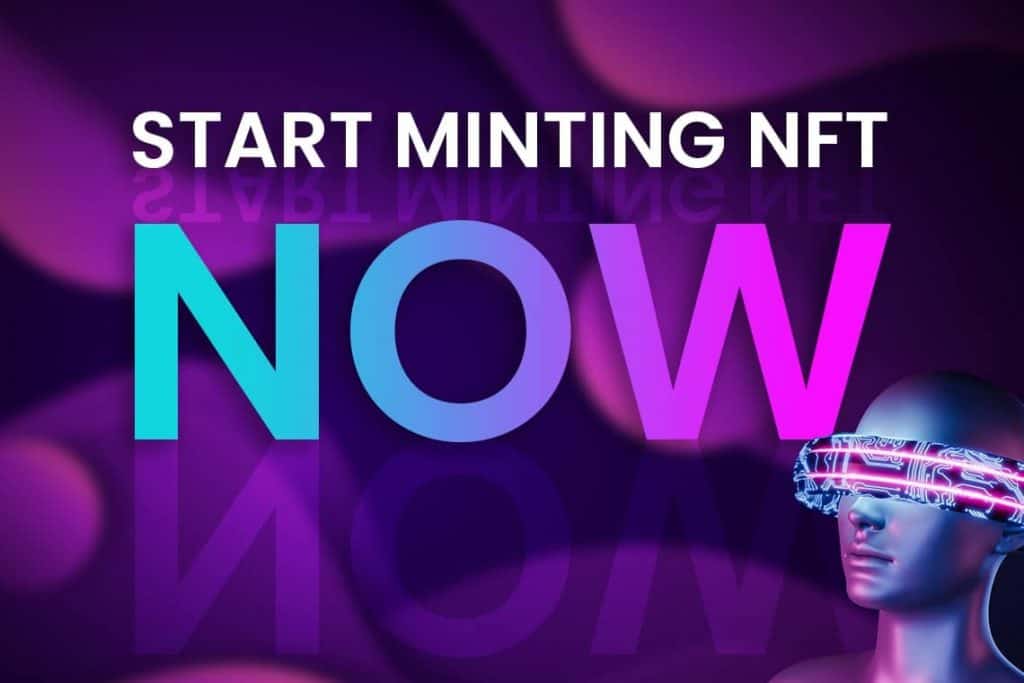 Understanding NFT Mint
It isn't easy to gauge how long minting NFTs will take. However, almost all the NFT platforms, tools, and NFT marketplaces render the NFT creation process easy.
Installing a browser chrome extension called

Metamask

, an Ethereum wallet, is the default step for creating an account or authenticating into the major NFT marketplaces.
Converting your

digital content

to NFT, submitting the file to NFT markets, and advertising it for sale is similar to posting a video to YouTube, uploading a music file to Spotify, or even

listing

a digital item or product for sale on Amazon, eBay, or Etsy.
Upload the file (PNG, JPG, GIF, MP3, or MP4), give it a title and subtitle, add a description, set up royalties, and sell it.
Although minting NFT might appear easy on paper, there are a few things to consider before starting. Rendering digital art into a part of the Ethereum blockchain as a public record is known as minting. This is because digital art would be immune to modification and tampering. Minting is the process of adding NFTs to a blockchain, just like minting money refers to the process of generating currencies.
Make sure that your digital artwork is adequately represented. NFT assures that the artwork can be purchased or traded on the market flexibly. It provides ownership monitoring and eventual resale or collection flexibility. Finally, the knowledge of NFTs at a fundamental level can offer a credible impression of how to approach their production and representation.
The following factors need to be considered before minting an NFT:
Blockchain's Platform
The first response to the question of "how to mint an NFT?" is the several blockchains that back the NFT token standard. The following are some of the most reliable options:
Ethereum
Polkadot
Binance Smart Chain
Tron
EOS

Tezos

WAX
Flow by Dapper Labs
Cosmos

The Ecosystem Of The NFT
The awareness of NFT features in the blockchain you choose is the next essential thing to consider while seeking the most affordable approach to mint NFT. Ensuring that the platform you choose can handle NFT transfers and sales across several blockchains is imperative. With each blockchain, developers should analyze the benefits and drawbacks of the NFT ecosystem.

An Affordable Platform
Many fervent minters would make their first attempts at creating NFTs. As a result, individuals may be looking for a way to get an NFT for free. Popular choices can be helpful in such situations. Binance Smart Chain and Ethereum are now the most used blockchain systems for minting NFTs. These two platforms' massive scale allows them to operate as the largest NFT markets while also providing additional visibility to buyers.

NFT Marketplace
Finally, the most critical consideration before NFT minting is selecting an NFT marketplace. In the Ethereum blockchain case, developers may come across a large number of NFT platforms. Rarible, Mintable, and OpenSea are a few famous examples. In addition, Juggerworld, Treasureland, and BakerySwap are some of the Binance Smart Chain marketplaces.