What is NFT Lottery?
NFT lottery is a new way of getting crypto assets for people, and earnings for token holders. NFT lotteries operate similarly to traditional lotteries in that participants can buy tickets and then wait for the lottery draws to start. The prize winners will then be chosen at random from a pool of numbers by the provider, according to the number of matching numbers on their tickets.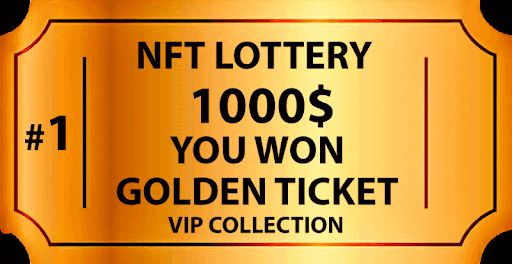 Understanding NFT Lottery
This gained active popularity in 2022, because the NFT has reached its peak, and therefore everyone wants to get them literally in any way. But unlike the usual purchase of a crypto asset, here everything happens by drawing. This is done simply – the creator of the NFT creates his own collection and brings it to the world of crypto, where everyone can already buy it, but there are several ways to develop.
Usually, the NFT lottery has its own rules, where there are different conditions. As a rule, in order to participate in the lottery you need a ticket. It can be obtained by playing games, participating in sweepstakes on social networks, or simply by purchasing. There are a lot of such games or activities all over the Internet, and most often this is the way of popularization chosen by the creators of the NFT. But a lot of people don't want to waste their time, so they buy tickets. After the purchase, the person gets the opportunity to participate in this lottery, and get the desired NFT. The more tickets you have, the greater the chance of winning. So if you want to get this collection, you need to invest more money, or get active. The creators of the collections make money on this, which is why it is popular now. In essence, by buying or receiving tickets, you are investing in this asset, and making it more expensive. This is a very profitable investment that can make you richer.
Also, apart from that, usually the ticket is an NFT product, so you get a benefit anyway, even if you didn't win the lottery, and then you can keep it or use it for your personal purposes.
Later, when a person wins, in addition to the art object, he can also get the opportunity to participate in closed projects, learn information from developers much earlier than people who do not have NFT
There are many sites where there are lotteries like NFT, and now more and more people want to try their luck and invest their money in this direction, because, as analysts say, this can completely change people's worldview both for art and for the crypto world.
---
Read related articles: