What is NFT Auction?
NFT auction is an online platform that allows you to trade NFTs (Non-Fungible Tokens) both at a fixed price and in ascending order per lot.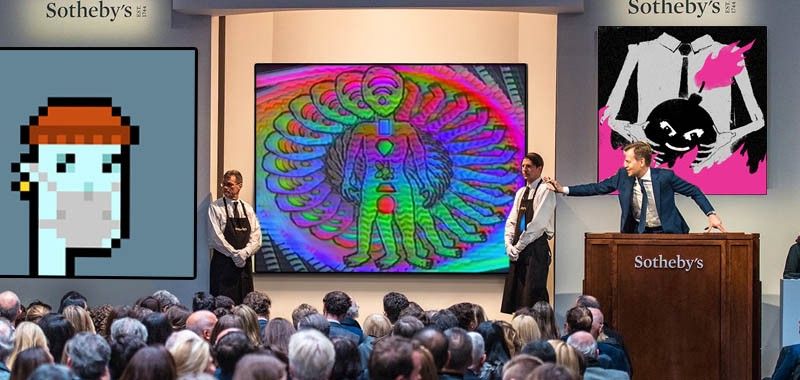 Understanding NFT Auction
Typically, the auction process involves the seller listing an item and bidding for it by potential buyers, with the item going to the highest bidder. When placing the seller, the characteristics of the lot must be indicated – a description and characteristics of the lot, a link to the seller (whether it be a website or a social network), what type of auction will be held for this lot, the starting cost of the lot (in some moments, the price of a step / bid), launch date and end of the auction, other points.
As soon as the seller has submitted his lot for sale and the auction has officially started, he cannot change anything and waits for the end of the auction. Applicants make their offers in the form of bids for the lot – the highest bidder takes the lot. We also allow the option when the lot is put up for auction at a fixed price, then there are no bids, and the buyer simply buys the lot at the declared price.
By their type, auctions can be open and closed. When open, any user who wants to fight for the lot can participate. When closed, the user receives a pass to the auction in advance.
By type, auctions are divided into 2 main varieties. An English auction is a classic type in which there is a starting price and the winner is determined by the higher amount offered per lot. Dutch auction – on the contrary, they start not with the minimum, but with the maximum declared value, which decreases after a certain period of time, until the applicant wants to buy out the offered lot at the current price at this point in time.