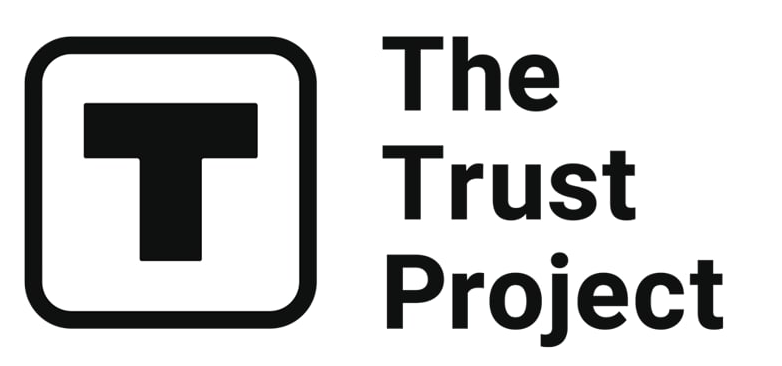 The Trust Project is a worldwide group of news organizations working to establish transparency standards.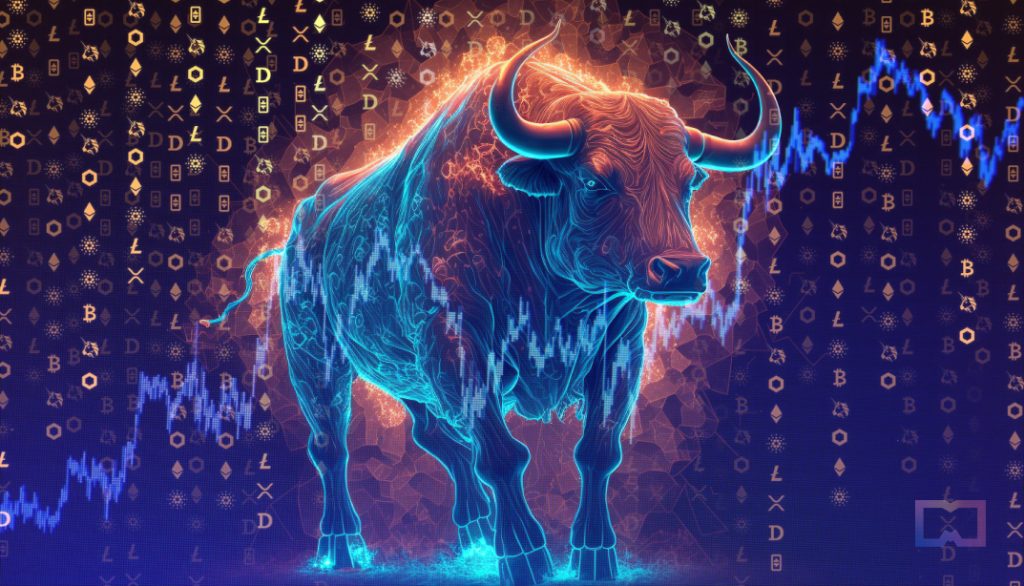 CryptoQuant's Profit and Loss (PnL) Index is confirming what many have been speculating – we are in the midst of a new bull market. The index, which tracks the movements of retail investors, recently gave a definitive buy signal for Bitcoin (BTC). This happens when the index (dark purple line) rises above its 365-day moving average (light purple line), which it did on May 8.
The PnL Index also revealed that retail investors are driving this price surge instead of institutional investors. The index detected increased retail investors buying Bitcoin at the start of May, while institutional investors remained relatively inactive.
Given that we're still in the early stages of this bull run, CryptoQuant CEO Ki Young Ju believes the market could be set for a massive rally. He commented: "The PnL Index shows retail investors are driving the current price surge. If this trend continues, we could see a much larger rally."
It's important to note that Bitcoin whales (holders of more than 1,000 BTC) have not yet moved large quantities of coins to exchanges. This could provide further fuel for the market in the short run, as these big holders are unlikely to put sell pressure on prices.
When we look at the spending behavior of long-term holders, however, there was an increase in the number of 12-to-18-month-old coins entering exchanges (3,390 BTC on January 18). Miners also sent a considerable amount of bitcoin into exchanges (5,592 BTC on January 19). These facts indicate that the current price surge is driven by retail investors, not whales or institutional money.
The CryptoQuant PnL Index is a great tool to monitor the movements of retail investors, and it appears that they are driving this bull market. If these trends continue, we could soon be in for a massive rally.
As asset prices grow, prudent investors should consider capturing some of their profits. That way, they can secure part of the gains while enjoying a portion of the increasing value. Thus, it is wise to take money off the table as costs mount to maximize potential returns and protect from market corrections.
CryptoQuant's PnL Index further proves that we are in a bull market, and retail investors are driving it. With whales and institutional investors not yet entering the picture, this could be just the beginning of a massive rally. So it's essential to stay informed and take some profits off the table as prices rise.
CryptoQuant's PnL Index shows that retail investors are driving the current price surge and that this could be only the beginning of a bull market. With Bitcoin whales yet to move significant amounts of coins to exchanges, the crypto market may experience another major rally soon.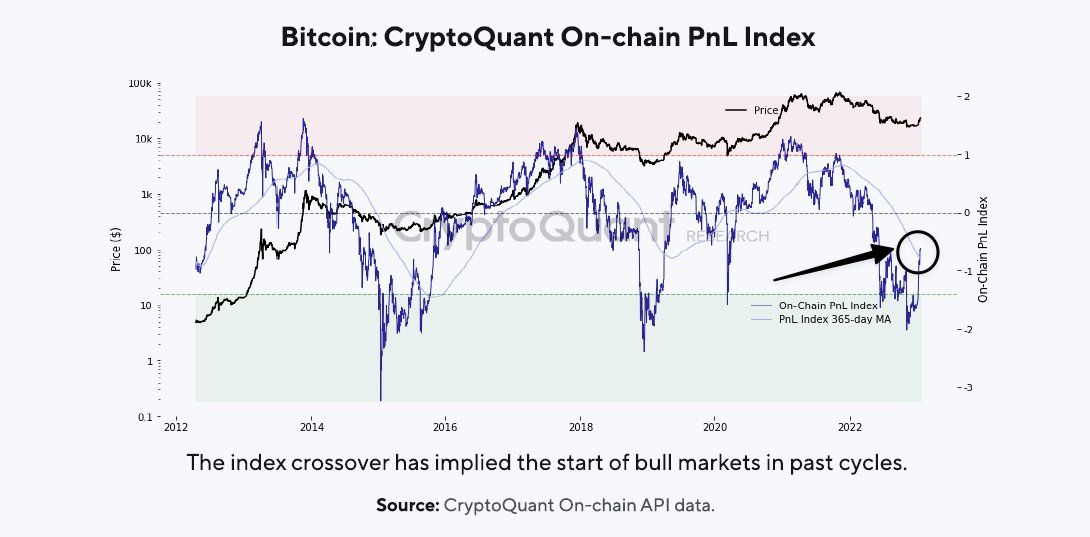 Overall, this bullish market could be here to stay for some time. With retail investors pushing prices higher, institutional investors may now be more inclined to enter the market. This could kick off a much longer-term bull run and push Bitcoin prices further into uncharted territory.
Conclusion
CryptoQuant's Profit and Loss Index confirms that we are amidst a new bull market. This is due to a surge in retail investors buying Bitcoin, while whales and institutional investors remain relatively inactive. It should be noted that long-term holders have increased their activity by sending 12-to-18-month-old coins into exchanges. This indicates that retail investors are driving the current surge in prices.
Disclaimer: The information provided in this article should not be taken as financial advice. Investors are advised to do their research before making any investments. Crypto markets are highly volatile, and investors should understand the risks associated with investing in these markets.
Related articles:
Disclaimer
Any data, text, or other content on this page is provided as general market information and not as investment advice. Past performance is not necessarily an indicator of future results.