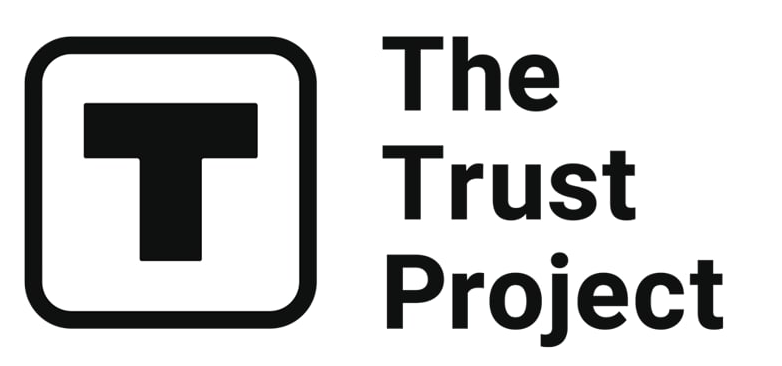 The Trust Project is a worldwide group of news organizations working to establish transparency standards.
A recent Twitter thread got the internet talking about whether or not GPT-4, the new AI model from OpenAI, can play the game Wordle. The game, which is similar to Scrabble, has been around for years and is a popular pastime for many.
The thread started when a user by the name of Andrea Bizzotto posted a screenshot of GPT-4 playing Wordle and said that the AI "seems to be pretty good at it." This prompted other users to test the AI model themselves. Some users even claimed that GPT-4 was able to guess the correct word in one or two tries, which is impressive considering how difficult the game is. It remains to be seen how GPT-4 will perform in other language-related tasks.
It turns out that GPT-4 can play Wordle quite well and improves with each move. On the other hand, GPT-3, the older iteration of OpenAI's language model, does not seem to grasp the rules of the game at all.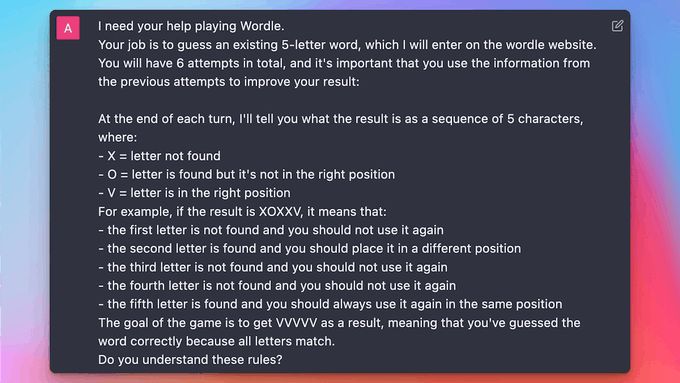 The stark contrast between the two models is likely due to the fact that GPT-4 was trained on a much larger dataset than GPT-3. This means that GPT-4 has been exposed to a wider variety of data and is, therefore, better at learning new tasks.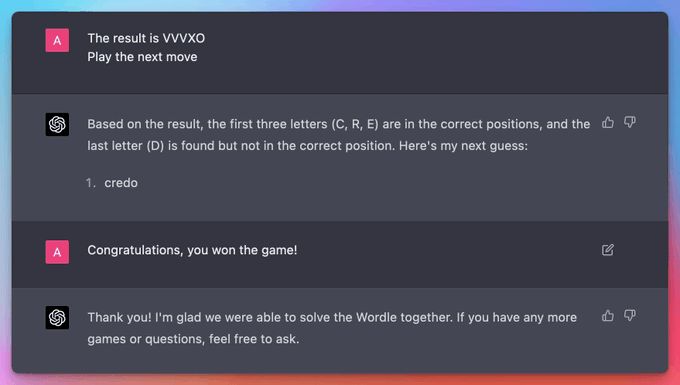 In conclusion, GPT-4 demonstrated a deep understanding of the game and performed far better than humans could. GPT-3 struggled and made little progress with each new guess.
So, if you're looking for an AI partner to play Wordle with, GPT-4 is the way to go.
The GPT-4 algorithm outperforms GPT-3 by a factor of 570. Artificial intelligence may reach a new level of power by the summer of 2023.
The GPT-4 has achieved higher scores than the GPT-3.5 on a variety of benchmarks, proving that machines can solve problems better than university students. This is a major breakthrough for machines as it shows that they are capable of human-like intelligence and can outperform us.
Read more about GPT-4:
Disclaimer
Any data, text, or other content on this page is provided as general market information and not as investment advice. Past performance is not necessarily an indicator of future results.