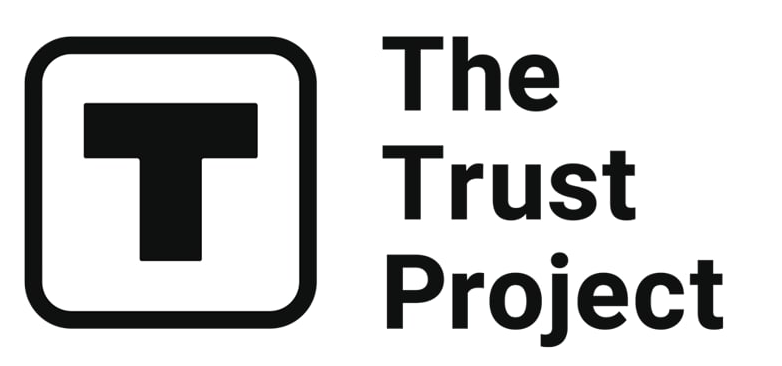 The Trust Project is a worldwide group of news organizations working to establish transparency standards.
YouTuber BitBoy Crypto, who has more than 1.5 million subscribers on the platform, has sued YouTuber Atozy for "defamation and emotional distress." The latter has shared his thoughts in a Twitter thread published on August 24.
BitBoy Crypto, whose real name is Ben Armstrong, is a 39-year-old resident of Atlanta, Georgia. Being one of the most viewed crypto bloggers, BitBoy's channel is based on giving "financial advise," where he discusses crypto opportunities and at times promotes risky investment opportunities to his followers.
For instance, Armstrong has talked about the Shibainu cryptocurrency, claiming that it would bring followers financial freedom. "Bitcoin is going $20 million a coin" is also his advice. Further, the YouTuber encouraged followers to invest in Celsius. However, when the latter went bankrupt, Ben Armstrong was the first blogger to lead an online charge against the company.
There is no need to say that BitBoy Crypto led his numerous followers to major money loss.
In November 2021, YouTuber Atozy (real name Erling Mengshoel), who has 1.2 million followers, published a video dubbed "This YouTube Scams His Fans," in which he calls BitBoy a "dirtbag" who promoted crypto scams. Since then, the blogger has received several lawsuit drafts, that is before Ben Armstrong sent him a real one.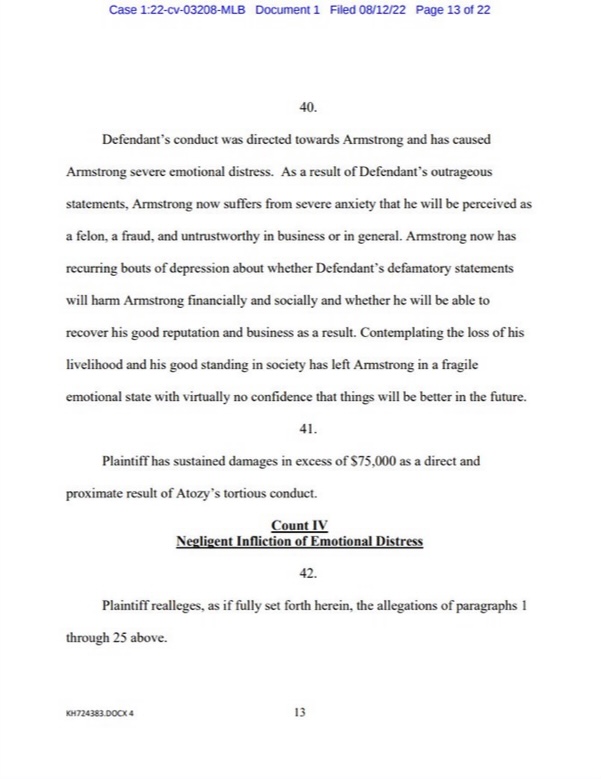 The federal suit "involves impact and losses in excess of $75,000." Atozy is sued by BitBoy Crypto for "defamation, defamation per se, emotional defamation, intentional infliction of emotional distress, torturous interference with business relations or potential business relations, violation of uniform deceptive practices act, and violation of fair business practices act."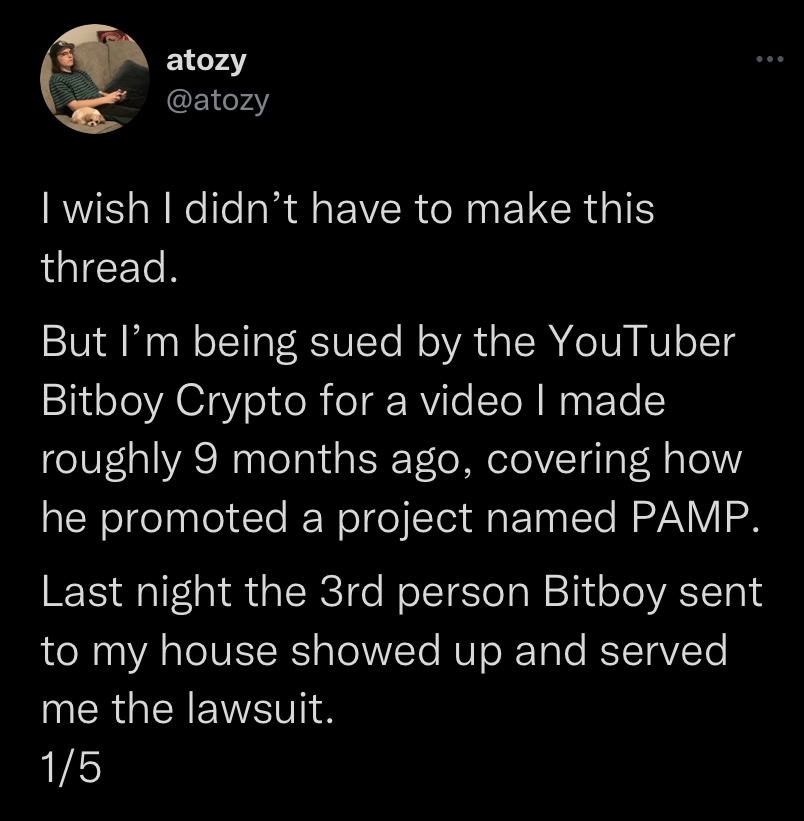 Following the suit, Erling Mengshoel decides to crowdfund in order to cover the costs of defending himself against the lawsuit.
"All funds will be used to pay legal fees. If there is anything left over I will donate them to various charities as I have no interest in profiting from my community,"

States Atozy's tweet.
Read related posts:
Disclaimer
Any data, text, or other content on this page is provided as general market information and not as investment advice. Past performance is not necessarily an indicator of future results.