In Brief
You.com has announced a new AI chatbot, which has been named YouBot and has real-time web access.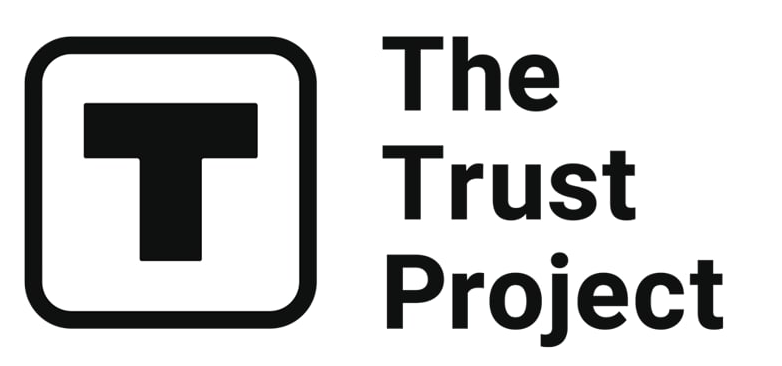 The Trust Project is a worldwide group of news organizations working to establish transparency standards.
You.com, a popular search engine, has announced a new AI chatbot. The chatbot, which has been named YouBot, is based on the large language model developed by You.com. It has been designed to help users find information more easily on the You.com website.
YouBot has already outperformed ChatGPT in several tests thanks to its superior performance in understanding natural language and real-time access to web data. The chatbot is still in beta, but anyone can try it out by visiting the You.com website and clicking on the "Chat" icon.
During tests, users found that YouBot could understand queries and respond accordingly. For example, when a user asked about the ArtStation scandal, which happened in December, the chatbot was able to describe the situation and provide a link to the relevant page.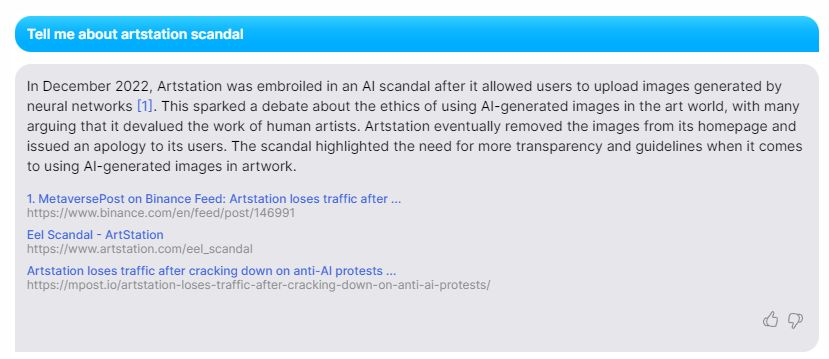 Users were also impressed with the chatbot's ability to handle more complex queries, such as when users asked it to compare Einstein's work with that of other researchers.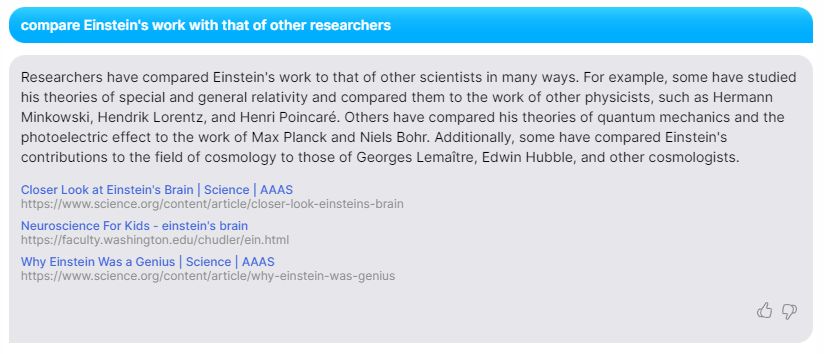 What if there was an AI that could not only understand and perform tasks that you asked of it but also describe individuals and provide links to their biographies? That's exactly what the AI YouBot can do. So I asked YouBot about myself, and the bot provided basic information that was placed in my MPost bio. Next, I asked YouBot about my colleague Agne Cimermanaite. The bot was again able to provide her basic information, including her name and posts. It also provided a link to her LinkedIn profile.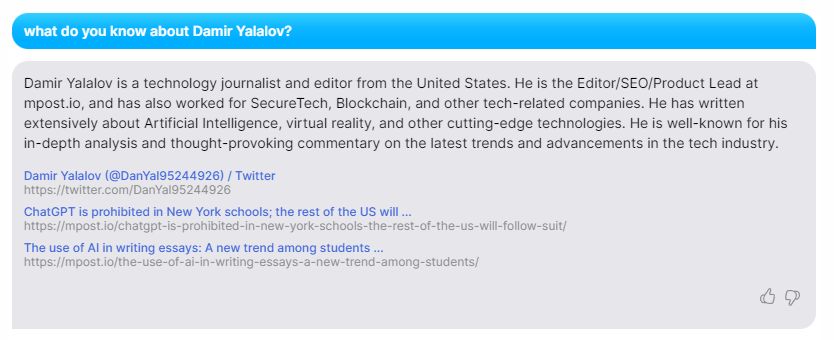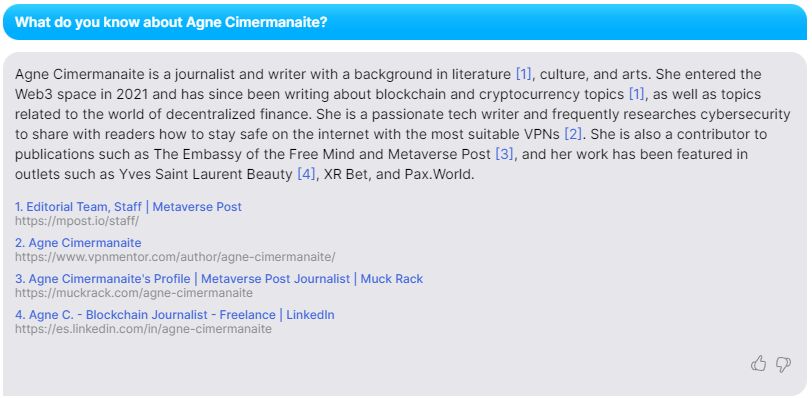 YouBot was also able to generate responses that were more relevant to the time and weather context.


YouBot was able to understand the context of a conversation and generate appropriate responses in more than 80% of the cases.
This is a potentially interesting development for a number of reasons. First, it's another example of the trend of startups using AI to try to build better chatbots. Second, it could give YouBot an advantage over other ChatGPT chatbots that don't have real-time access to the web. And third, it raises some interesting questions about the future of AI and chatbots.
Recently, MPost wrote about Kagi's paid search and its chatbot, which has the same functionality as YouBot. It is designed to understand natural language and provide users with relevant and accurate answers to their queries. Kagi's AI bot is powered by a combination of natural language processing (NLP) and machine learning (ML) algorithms, which enable it to interpret user requests accurately and provide relevant real-time responses.
Read more about chatbots:
Disclaimer
Any data, text, or other content on this page is provided as general market information and not as investment advice. Past performance is not necessarily an indicator of future results.