In Brief
Metaverse platforms have seen monthly sales falling by 96% this year.
The Sandbox has the highest number of unique users.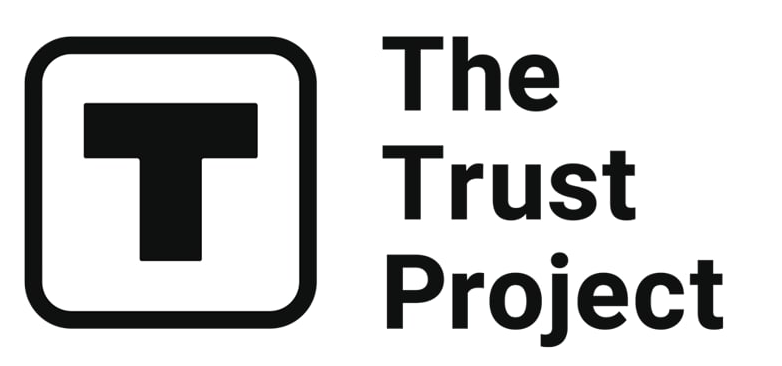 The Trust Project is a worldwide group of news organizations working to establish transparency standards.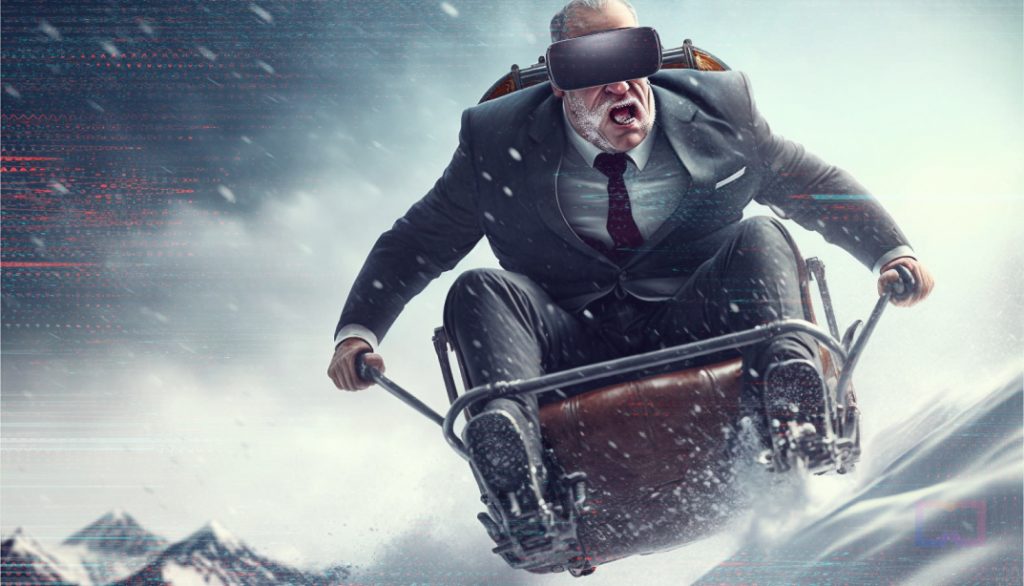 A report by The Block indicates that the metaverse market this year has been collapsing. In January 2022, metaverse platforms raised $49.2 million in monthly trading volume. By November, the number dropped to $2 million, showing a 96% decrease. The data includes the following metaverses: The Sandbox, Decentraland, NFT Worlds, Voxels, and Somnium Space.
The Block's data dashboard also shows that metaverse land sales have dropped by 90% since the beginning of the year.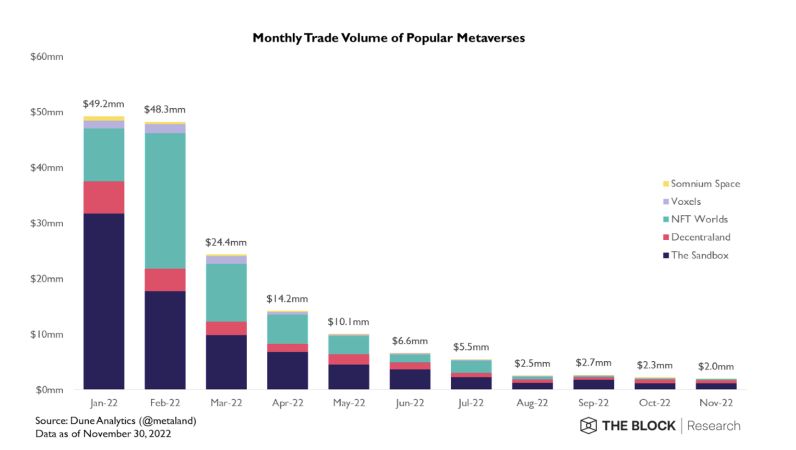 The Sandbox maintained the highest number of unique users (17,019) compared to other metaverses. The second most popular virtual world, Decentraland, had 6,529 unique users, followed by NFT Worlds (4,403), Voxels with 2,431, and Somnium Space with 899 users.
The average land price has also plummeted. NFT Worlds' digital land has the highest value in 2022, reaching a peak of $44.07K on February 26. Currently, a land parcel in the metaverse costs around $782. At the beginning of the year, Somnium Space recorded an average land sale of $25.86K. Now, the price stands at $1,000.
Centralized metaverses, such as the one Meta is building, have also shown some downward trends. Meta's metaverse division, Reality Labs, experienced financial losses in Q3 2022, reporting a $3.67 billion loss. The second quarter of 2022 wasn't successful for the company either. However, the company is still positive about the metaverse and has set plans to keep building it in 2023. Similarly, a recent report by Huawei indicates that the metaverse will keep growing over the years and will be the first to be massively adopted in the gaming industry.
The 2023 Digital Assets Outlook by The Block also indicated that the metaverse "struggled to find the right product-market fit in 2022" but will continue to expand in 2023. The Sandbox's full launch next year might shift the market toward a more upward trend.
Disclaimer
Any data, text, or other content on this page is provided as general market information and not as investment advice. Past performance is not necessarily an indicator of future results.