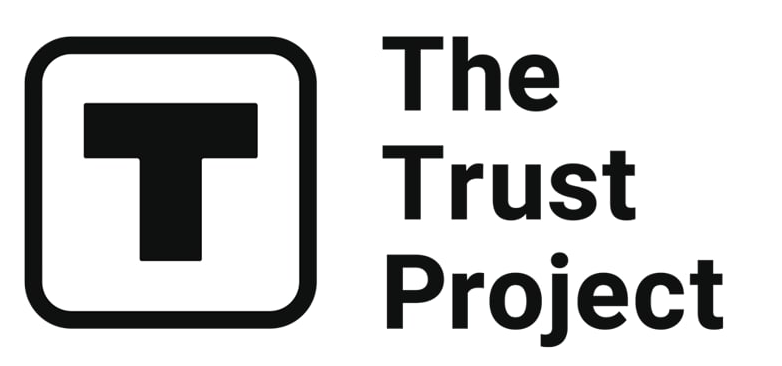 The Trust Project is a worldwide group of news organizations working to establish transparency standards.

Scott Lawin, the CEO of Candy Digital, has had a diverse career spanning finance, technology, and architecture. After earning his degree in architecture from MIT, he spent 27 years in finance as a global business builder, investor, and new product creator, with a particular focus on the intersection of technology and finance.
It was his exploration of the crypto space in 2013 that deepened his interest in blockchain technology during the ICO boom in 2016. While the tech was compelling, he quickly realized that the clunky user experience for crypto onboarding was preventing mass adoption among non-crypto native consumers. This led him to the realization that official licensed digital assets could be a powerful tool to bring millions of new users into the space.
In 2020, Lawin founded Candy Digital with the goal of delivering authentic digital products and experiences across sports, entertainment, and culture. Recognizing that world-class brands and customers would need a trusted partner and a user-friendly platform to make the most of the opportunities in the crypto space, Candy Digital was born.
In this interview, we'll explore Scott Lawin's how Candy Digital is navigating the current NFT market, as well as his thoughts on the challenges and opportunities facing the industry, and how he sees Candy Digital making an impact in the years to come.
What piqued your interest in the NFT space and where did you first hear about it?
I remember reading about CryptoKitties when they were first launched and scratching my head about someone paying $100,000 for a jpeg of a cartoon cat. As a fan of the arts, however, the concept of empowering creators through royalties and authenticated ownership on-chain via NFTs got me really excited. The world is becoming increasingly digital in all aspects of our lives, and I truly believe NFTs will play a key role in the ownership economies of the future and will be central to our new digital identities.
Why did you choose to focus on sports and entertainment collectibles for Candy Digital, as opposed to other types of NFTs?
Both segments have billions of fans and passionate communities, and digital collectibles have the potential to extend and enhance the world of IRL collectibles. We believe NFTs provide a new way for fans to own a piece of their passion and connect with their communities and the content they love in a new way.
Fanatics recently sold 60% of its stake in Candy Digital and said that NFTs "will most likely emerge as an integrated product/feature and not as a standalone business." What do you think of that statement?
Fanatics was a fantastic partner to get started with, and they still have a small stake in Candy. Fanatics is a physical-first sports merchandise giant, whereas Candy has always been a digital-first business focused more broadly on enabling brands and content owners in web3. That said, given sports are at the core of our business, we still believe there will be interesting opportunities for us to work together again in the future.
Candy Digital recently disclosed a $38 million fundraising from an extended Series A round and you said that the funds will be used to revamp the development the marketplace. What gave investors the confidence to pour capital into the round and what new features will the revamp bring?
Our investors share our conviction that digital assets will be at the center of the new customer/fan relationship, and that global brands and IP owners will continue to want a world-class partner to help them navigate the space. For 2023, we are developing technology to launch new products and partnerships as well as introducing gamification and engagement features to enhance the overall experience for our collectors and community.
Can you discuss any exciting partnerships or collaborations that you have in the works, and what impact they will have on Candy Digital and the NFT market as a whole? What factors do you consider when seeking out new collaborations?
Despite the decline in volumes in the NFT market over the past year, we see this period as a great opportunity to partner with other leading players in the space to build and expand our technology platform, enhance our product features and grow our customer base.
Both Candy Digital and Meta have laid off staff recently. Meta has even sunset its NFT features less than a year after they were introduced. Why do you think Meta has chosen to ditch NFTs and how will NFT marketplaces be impacted by that?
I don't want to speculate on what drove Meta's plans, but the tech sector went through a pretty significant reset last year, and many companies reevaluated their business plans and cost structures to adapt to the new macroeconomic environment. While Meta had the potential to help accelerate the mainstream adoption of NFTs, I don't think their decision to step away from the market will have a long-term impact on the overall NFT market.
What challenges have you faced in launching and growing Candy Digital, and how have you overcome them?
Our primary challenge is educating and onboarding web2 users into web3, but we believe we do that through Candy's unique product offering designed through the lens of understanding the fan and collector experience. The NFT hype cycle of the last two years left a bad taste in the mouths of many brands, investors and customers, but we believe that our focus on building a sustainable business with our partners is the approach that will bring the most value to customers over the long-term.
How do you see the NFT market evolving over the next few years, and how do you plan to stay competitive in a rapidly evolving market?
NFTs are going to become increasingly important components of customer and fan engagement, and the largest brands in the world will utilize NFTs across product, experience, marketing and loyalty programs.
What do you think about the current state of the NFT space? What kind of role is Candy Digital playing in it?
The NFT market is still sorting itself out from the explosive growth and rapid decline in 21/22 as the "tourists" move on and the "settlers" continue to build. Many of the new entrants to the space didn't have a plan to build a scalable or sustainable business, and all players, Candy included, have had to adjust to the new market environment.
Despite that, the number of global brands entering the web3 space continues to grow, and consumer applications across identity, community, loyalty and engagement continue to be more compelling. Candy will continue to develop and deliver innovative products and experiences to our customers and partners as we are fully convinced that web3 is the future of brand and customer engagement.
Where do you think we could see the NFT space in the near future?
I'm excited to see how digital collectibles can play a more powerful role in linking communities to create collaborative experiences digitally and in the real world. We believe NFTs have the opportunity to provide much more utility for owners, and we will see more exciting use cases across generative collections, gamification, AR activation, token-gated access, community DAOs, and digital/physical applications.
Disclaimer
Any data, text, or other content on this page is provided as general market information and not as investment advice. Past performance is not necessarily an indicator of future results.