In Brief
The Sandbox and Saudi Arabia signed a memorandum of understanding for mutual support in metaverse development.
The value of $SAND token increased after the announcement.
Similar to the United Arab Emirates, Saudi Arabia has demonstrated a significant interest in the metaverse and web3.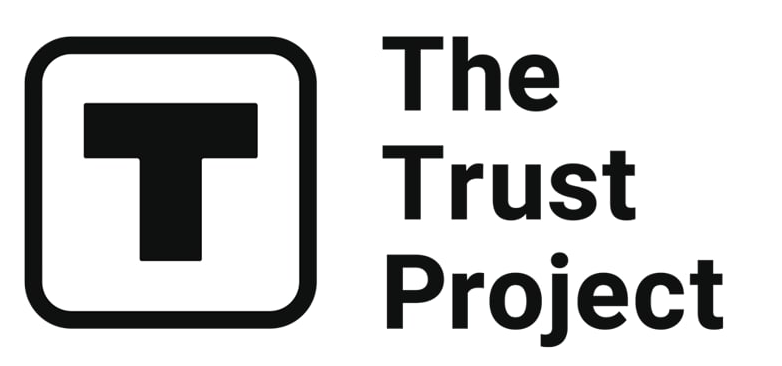 The Trust Project is a worldwide group of news organizations working to establish transparency standards.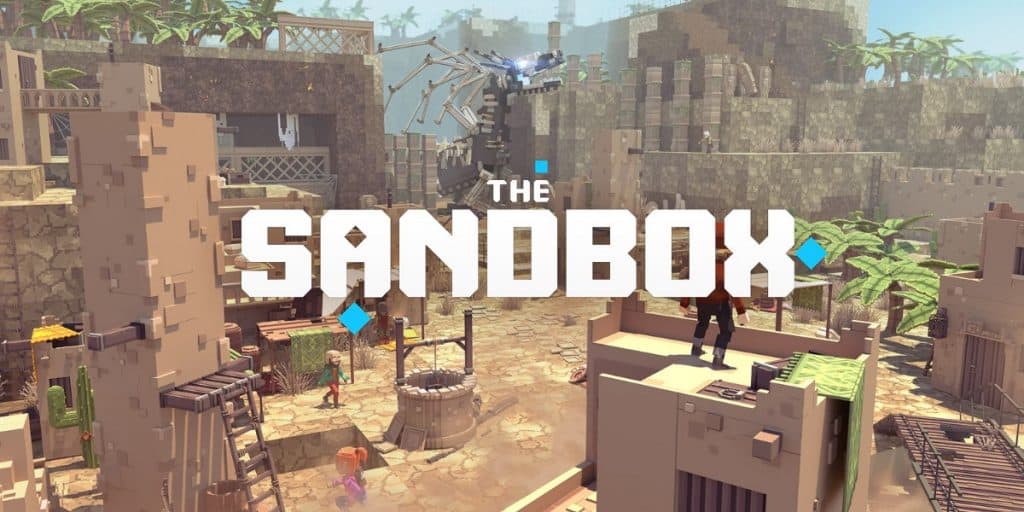 The Sandbox has partnered with Saudi Arabia Digital Government Authority (DGA) to explore, advise and support one another in building the metaverse. Saudi Arabia has previously announced plans for designing a $500 billion city shaped by the metaverse.
Sebastien Borget, the co-founder and chief operating officer of The Sandbox, has announced the partnership in a tweet after LEAP Tech Conference in Saudi Arabia 2023.
At the moment, no additional information is available regarding the details of the partnership. However, both parties are actively exploring new opportunities and expanding their respective areas of expertise within the web3 space.
Following the news, the $SAND token experienced a sharp increase of 30% in value, reaching $0.92. However, in the past day, The Sandbox's native token slightly went down and is currently at $0.8.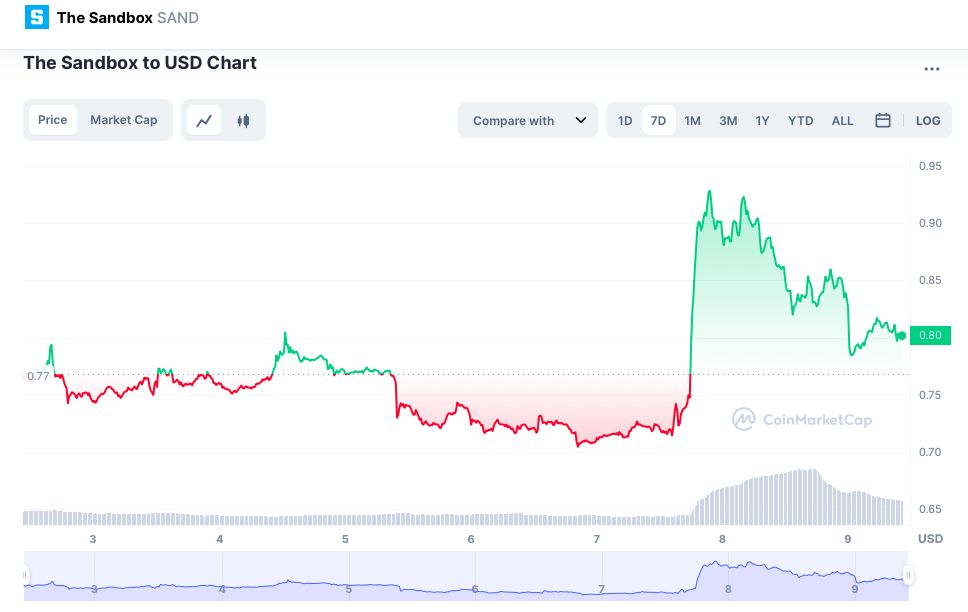 Saudi Arabia joining The Sandbox marks a significant achievement that presents substantial benefits for both sides. The metaverse must have cultural and geographical diversity, providing a venue where individuals from different parts of the world can gather and connect.
Another Gulf country, UAE, also made its presence in The Sandbox last year. UAE announced launching its own metaverse space in The Sandbox, and Dubai's Virtual Assets Regulatory Authority (VARA) became the first asset regulator to establish an official presence in The Sandbox's metaverse.
This week, Meta launched a metaverse academy in Riyadh, Saudi Arabia, to boost the MENA region's metaverse ecosystem through training programs.
The Middle East is actively working to establish itself as a hub for emerging technologies, which may indicate that there is general excitement and optimism around the metaverse.
Disclaimer
Any data, text, or other content on this page is provided as general market information and not as investment advice. Past performance is not necessarily an indicator of future results.