In Brief
Salesforce has released a suite of web3 products to help companies create, manage, and deploy NFTs.
The products include Web3 Connect and NFT Management, formerly known as NFT Cloud.
Some of its enterprise clients include Diageo North America, Mattel, and Scotch & Soda.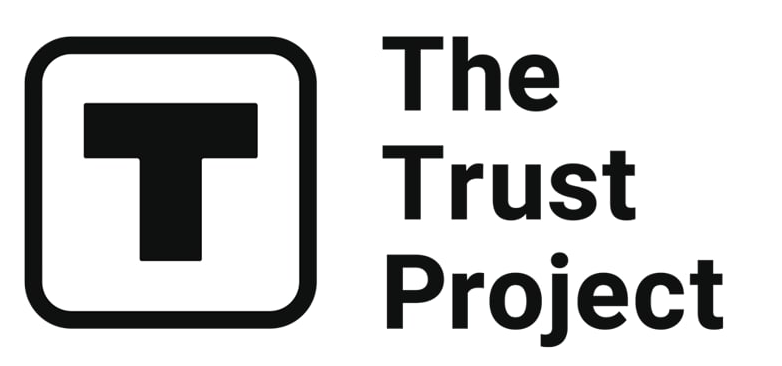 The Trust Project is a worldwide group of news organizations working to establish transparency standards.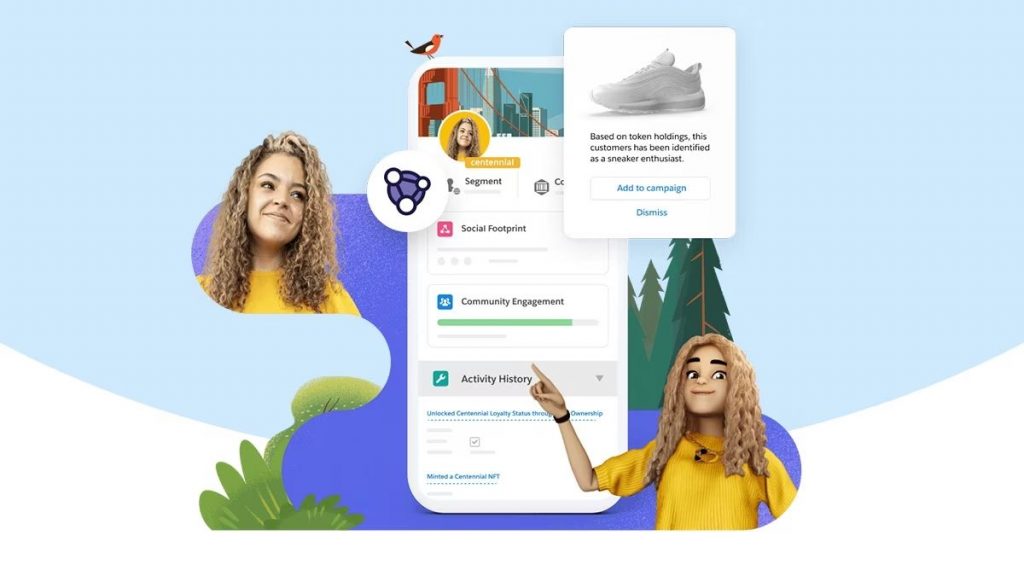 Salesforce has launched a suite of web3 products to help companies create, manage, and deploy NFTs. Dubbed 'Salesforce Web3', the suite of products is designed to enable web2 brands to tap into web3 via a unified platform.
According to a Salesforce Consumer NFT Survey from June 2022, the company found that 45% of consumers would be more interested in purchasing an NFT if it came from their favorite brand. Additionally, Three out of four consumers who previously purchased an NFT say that doing so increases their brand loyalty.
Even though the NFT craze has faded compared to 2021-2022, Salesforce is continuing to push forward with their web3 initiatives with products such as Web3 Connect, a new API integration, as well as NFT Management, a rebrand of an existing product formerly called NFT Cloud that piloted in June 2022. Salesforce has previously partnered with the City of Miami, handling the minting and selling of NFTs through the pilot program.
Leveraging Web3 Connect, companies can curate customized, seamless experiences across web2 and web3 for their customers. This facilitates a comprehensive understanding of how customers engage with their NFT collections, enabling a 360-degree view of their behavior.
With NFT Management, companies can create and manage NFT collections directly through Salesforce, view real-time customer insights, monitor blockchain activity, and automate processes with Salesforce Flow.
To develop the web3 products with a responsible and values-driven approach, Salesforce has engaged its Office of the Ethical and Humane Use of Technology, Web3 Advisory board, Ethical Use Advisory Council, employees, experts from academia and nongovernmental organizations, as well as its Sustainability and Equality teams.
The company is also working with global consulting partners like Accenture and Deloitte Digital and digital agencies and strategy consultants like AE Studio, Media Monks, TIME, and Vayner3, to help businesses implement web3 and experiment with blockchain, digital wallets, and NFT minting.
Salesforce claims to have supported more than 275,000 NFT transactions for enterprise clients such as Canadian Whisky brand Crown Royal, toymaker Mattel, and fashion brand Scotch & Soda.
"We wanted to work with a trusted partner, and choosing Salesforce Web3 was an easy decision. What could have taken months — creating and securely deploying our Club Soda 3.0 NFT pilot program — took less than two weeks. The seamless data integration into our CRM gave us real-time insight into the 30% net new customers we were able to reach and powered our personalized campaigns via Marketing Cloud," Claire Boots, Global CRM Manager, Scotch & Soda, said in a statement.
This news comes shortly after Salesforce appointed a web3 advisory board in December 2022 to help its clients "enter the world of Web3 in a trusted, responsible, and sustainable way." Members of the advisory board include prominent web3 execs like Erika Wykes-Sneyd, Global Vice President, Adidas Web3 Studio; Sebastian Borget, Co-Founder & COO, The Sandbox; Ian Rogers, CXO, Ledger.
Read more:
Disclaimer
Any data, text, or other content on this page is provided as general market information and not as investment advice. Past performance is not necessarily an indicator of future results.