In Brief
PhotoVogue partners with Voice to debut NFTs in its annual festival in Milan.
The photography NFTs are available for purchase on the NFT marketplace Voice.
PhotoVogue is organizing a panel discussion dedicated to NFTs (November 19, 7-8 pm CET).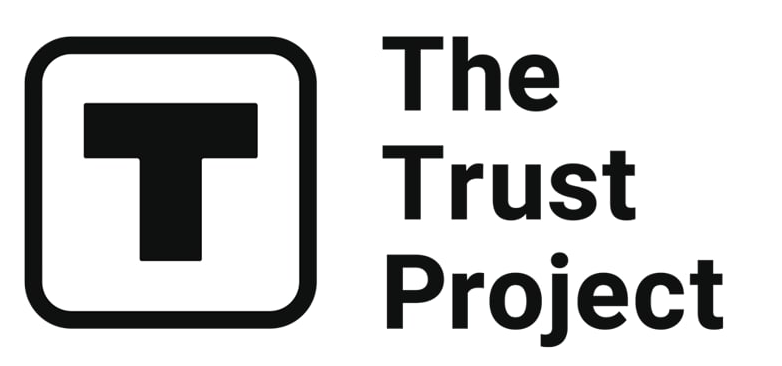 The Trust Project is a worldwide group of news organizations working to establish transparency standards.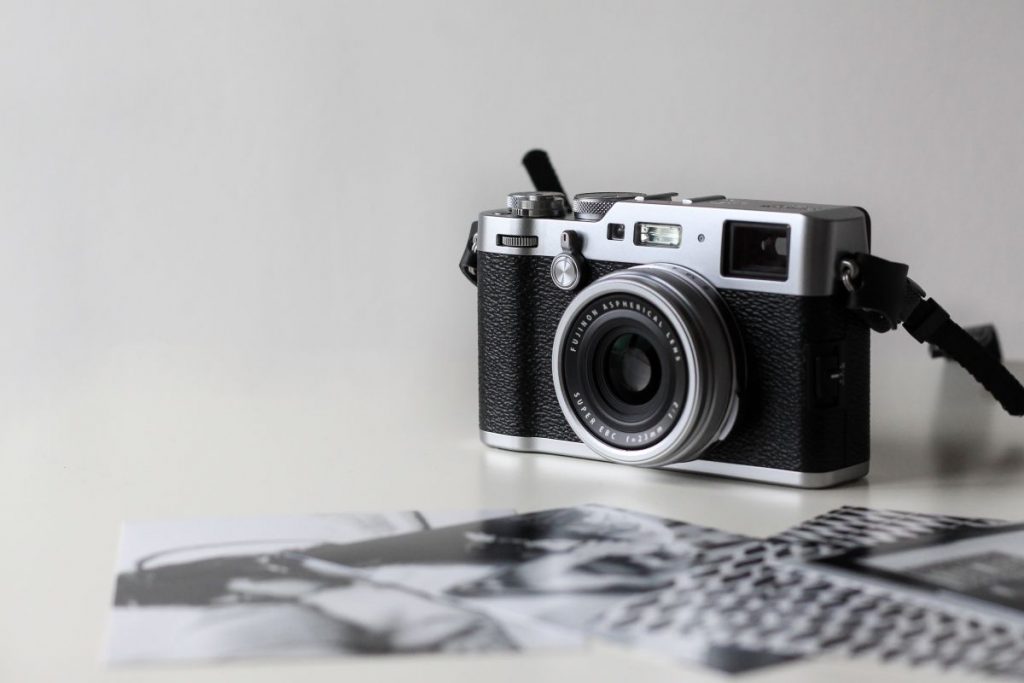 Condé Nast's PhotoVogue is entering Web3 through a partnership with NFT marketplace Voice. The forthcoming "PhotoVogue Festival" in Milan, Italy, will take place on November 17–20 and will feature NFTs for the first time. Eighty-one artists from 29 countries have joined PhotoVogue's initiative to share their professional photographs in an NFT form.
PhotoVogue with Voice will also host a panel to discuss how emerging technology affects creators. NFTs: A Photographer's Friend or Enemy takes place on November 19, 7–8 pm CET. Panelists include the head of global PhotoVogue and director of the PhotoVogue festival, Alessia Glaviano; the founder of the African Artists' Foundation and founder of the Lagos Photo Festival, Azu Nwagbogu; and photographer Roe Etheridge. The panel's moderator is the co-founder and CEO of Voice, Salah Zalatimo.
Voice is a carbon-neutral digital art marketplace developed for digital artists. The platform is built on the EOSIO blockchain, which is decentralized, gas-free, and easy to use. Photographs by PhotoVogue can be purchased with credit cards on Voice until November 30.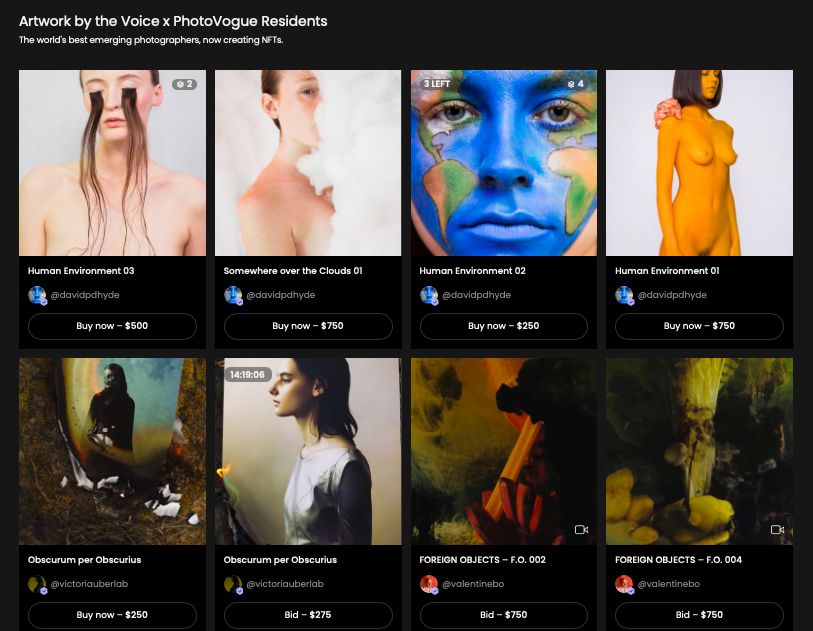 "The PhotoVogue Festival sits at the epicenter of the photography community–so there's no better place to have the conversation about how to shape Web3. Together we can ensure photography leads the way into the future of art,"

said Zalatimo.
Photography is an art form yet to be explored in Web3. NFTs can help photographers monetize their work and earn better revenue than on stock photography websites, for instance. On the largest NFT marketplace, OpenSea, the all-time leading photography NFT collection by Justin Aversano, "Twin Flames," has raised 5,600 ETH.
PhotoVogue is bringing blockchain technology to its audience by teaching artists and collectors about the potential of Web3 and its challenges. 
Read related posts:
Disclaimer
Any data, text, or other content on this page is provided as general market information and not as investment advice. Past performance is not necessarily an indicator of future results.