Inside Boson Protocol: Co-founder Justin Banon & Business Development Director Holly Wood Talk Tokenization of Luxury Items and the Future of Commerce


by
Cindy Tan
Published: June 30, 2023 at 11:00 am Updated: June 30, 2023 at 4:08 pm

Most people would associate non-fungible tokens (NFTs) with jpegs meant for speculative trading, but the underlying technology of NFTs has opened doors to the tokenization of real-world items, allowing them to be represented as unique digital assets.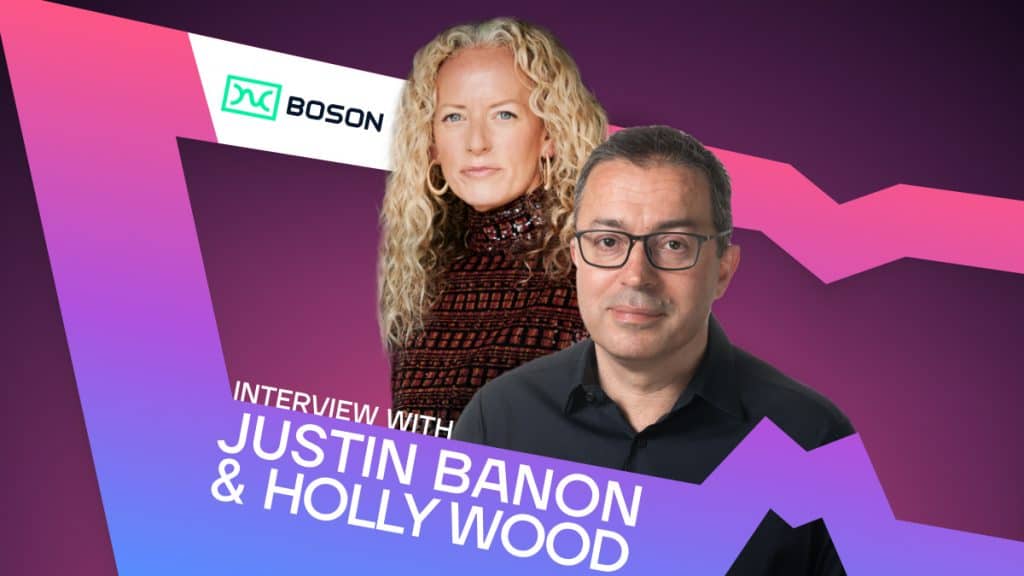 For the future of commerce, this technological development has significant implications. NFTs provide a bridge between the physical and digital realms, enabling individuals to securely own and trade digital representations of tangible objects like artwork, collectibles, real estate, and intellectual property, bringing transparency, authenticity, and traceability to transactions involving physical assets.
One platform enabling this innovation is Boson Protocol, which calls itself "Web3's commerce layer." The web3 market infrastructure was co-founded by Justin Banon, whose background fuses scientific and technological academia with extensive commercial business experience.
The idea for Boson Protocol was sparked when Banon was pursuing his passion for blockchain technology. He enrolled in a second master's degree focused exclusively on blockchain technologies, which raised a pivotal question for him: What if physical assets could be represented as tokenized items on the blockchain? This inquiry became the driving force behind the genesis of Boson Protocol.
The decentralised network participated in last year's metaverse fashion week with its own luxury shopping district named the "Boson Portal", designed to resemble the iconic Avenue Montaigne in Paris, where brands worked with Boson Protocol to sell physical products in the metaverse.
In this Q&A, we get Banon and Boson Protocol's newly hired Director of Business Development, Holly Wood, to share their insights into how the protocol works and why it's targeting the luxury sector.
Please tell us a bit about your background and what inspired you to co-found Boson Protocol. Can you share the story behind the inception of the protocol?
Justin Banon: My background is a combination of scientific/technology academia and commercial business experience. After completing a bachelor's degree in physics, I began working for a company that sold paper and plastic vouchers for airport lounge visits. In parallel, I started doing a master's degree in digital innovation.
Combining the two, I undertook a digital transformation of Priority Pass, moving from paper and plastic vouchers for airport lounge visits to digital vouchers for a whole host of products and services across the travel space. This was a success for the company, which scaled from around $50 million turnover to around $1 billion per annum turnover.
In the meantime, I also caught the blockchain bug, undertaking a second master's degree in blockchain technologies. This course prompted me to think about expanding on my previous experience in digitally transforming physical vouchers and consider moving them to the blockchain. Figuring out what it would mean to have a blockchain voucher representation for a physical thing was the question driving me. This idea was the genesis of Boson, how to represent physical things as tokenised items.
What piqued your interest in the NFT space and where did you first hear about it?
JB: I was introduced to NFTs during my master's degree in blockchain technologies. My co-founder, who was one of the course lecturers, suggested that the nature of these guarantees, or IOUs, would best be represented by digital assets called NFTs. These became part of the protocol very early on.
Holly Wood: My interest in NFTs came from my love of contemporary art. I was working with lots of contemporary artists at the time. Priding myself on having a pretty good knowledge of contemporary artists, I became curious and started exploring digital art. It was from there that I was introduced to the world of NFTs.
Why did you choose to focus on enabling the sale of physical products as NFTs? What opportunities do you see in this intersection of physical and digital realms?
JB: The idea of enabling the sale of physical products as NFTs derived from our initial idea of creating a loyalty or rewards programme on the blockchain. The issue with this was that since blockchain is grounded on a system of having strong and credible claims, granting NFT vouchers to individuals would require a guarantee that either they get the item or their money back. Otherwise, there is no point in doing it on a blockchain or as an NFT. However, nobody had figured that out yet.
It was in our attempt to create this loyalty programme that we stumbled upon this fundamental problem. How to assure the buyer that either they get the physical item or their money back without having to trust the seller and without having to trust an intermediary; so using just code.
Therefore, when we created the first solution for that problem and spoke to Jamie Burke at Outlier Ventures, he said, "Well, if you've solved this problem, that is more important than the loyalty platform you're trying to create.' Overcoming this issue was fundamental to one of the biggest challenges in Web3: decentralizing the commercial exchange of physical items on a blockchain.
What are some of the key challenges you have encountered while building Boson Protocol, and how have you addressed them? Can you provide specific examples of how you've applied your academic background in physics, digital innovation, and crypto to overcome these challenges?
JB: Applying the logic I'd learned in physics and combining it with what I knew about game theory at the time, I was able to conceptualise the protocol design.
The next stage was raising the funds and assembling a team. As any founder will understand, these steps can prove to be the most challenging for a whole host of reasons outside of your control. Perseverance is key, and now we have built a production grade protocol – for which we received World Economic Forum Technology Pioneer status, plus a suite of dapps which are powering a Web3 commerce revolution, so now we are focused on adoption and usage.
Now that the Boson app is in open access and anyone can use it to sell physical products as NFTs, are there any mechanisms in place to weed out "junk" items from quality items?
JB: Well firstly, Boson is not really a marketplace per se, Boson is market infrastructure – so a set of free to use, no code tools for selling physical things as NFTs via your own custom Web3 commerce store, a metaverse store, or NFT marketplaces. In addition, builders can use our SDKs to power their own Web3 commerce marketplaces. The Boson dapp does list products offered on Boson, but is more of an explorer than a marketplace and only filters out illicit or inappropriate items.
There are a couple of different mechanisms for ensuring the quality of your items. There are optional seller deposits. So, if you're going to buy something from a seller who's completely unknown, then it would be advisable to ensure that the seller has put down a seller deposit and if that seller defaults they will lose that deposit. Therefore, there is a strong incentive for sellers to not sell junk. If they are trusted sellers, then maybe they don't need a deposit and you just trust them. If you don't trust them, then the system has game theoretic mechanisms to weed out junk.
There's also a dispute mechanism, the first stage of which is game theory. The second stage goes to independent dispute resolvers and they provide a quality layer.
How does Boson Protocol ensure the security and authenticity of physical products sold as NFTs on its platform? Are there any measures in place to prevent fraud or counterfeiting?
JB: The key is that the protocol locks up funds and only releases those funds once the seller has met their obligations. If you go and buy a physical NFT on OpenSea from someone that says 'Buy this NFT and we'll send you this item', you're trusting that person. If you don't receive the item, it's too late because you have already sent the money.
With Boson, unless you get your items to an agreed-upon level of quality, the seller doesn't get paid. It's got a dispute resolution mechanism. That dispute resolution mechanism can also be bolstered by plugging in things such as authentication protocols, so we can require that any physical item has got some sort of certificate of authentication or authentication NFT.
Why is decentralization important for the future of commerce? What benefits does it bring to both buyers and sellers in the ecosystem?
JB: Decentralisation is essential to the future of commerce. What we're seeing is the likes of Amazon growing bigger and bigger, eating the economy to the point where there is no longer a competitive market. Decentralisation offers an alternative.
Web3 commerce in today's market is Web3 by name but not by nature. Centralised agencies charge fashion brands large fees to create NFTs linked to physical items.
These NFTs may as well be digital vouchers like I used to sell at Priority Pass – because they require the buyer to trust someone will redeem it. With Boson redeemable NFTs, buyers only need to trust the code – they get the same strong guarantees in commerce that we already see in DeFi. Also, as a decentralized protocol, Boson is built for the benefit of and governed by its users, only charging a minimal 0.5 percent per transaction. There is no reliance on centralized third parties; brands redeem back on their own domain, thus retaining control and oversight of the customer experience – we are not in a tug of war with brands over control of their customers. That's what real Web3 is about- us all sharing in the value we create.
What are some specific use cases or industries that Boson Protocol aims to disrupt or transform? Why did you target these areas for innovation?
HW: Disrupting industries is always a fun one to explore. I'm more interested in helping to transform some of the opportunities in the luxury industry and to become closer to the creator economy that we saw in the NFT space.
We targeted luxury because this is an industry that works with its community. For a lot of NFT artists, for instance, they've already developed communities on Twitter and now the next phase for them will be activating this support in Web3. These artists are becoming brands, and physical items and physical goods are going to become part of the storytelling of that brand.
They're not trying to monetise their community either. They're actually giving the community the opportunity to participate in their work. The IP is not shared, but gifted. I think we're just going to see more of that.
With the NFT market currently in a slump, how do you plan to scale Boson Protocol and the Boson dApp?
JB: The protocol happens to use NFTs as a tool to drive decentralised commerce. This is where we're seeing this adoption even during this crypto market consolidation. We are getting very close to our customers and building tools that support those areas of adoption. I've seen how cyclical crypto is and am prepared for when that trend reverses.
HW: I actually don't see it like a downward trend. The underlying blockchain technology is what allows the creation of these digital assets and artworks. While the market for NFTs does correlate closely with crypto, the industry is not the same.
The release of the Louis Vuitton trunk is illustrative of why this industry is different. The fact that Louis Vuitton launched its trunk with a soul-bound token means that they are not interested in people coming into the brand to trade or flip a digital asset. They actually want people to be part of their legacy. They are building a brand community in Web3.
What is your long-term vision for Boson Protocol? How do you see it shaping the future of commerce and potentially impacting global supply chains?
JB: The vision of the protocol is to be the network upon which all commerce runs in the emerging Web3 economy. We want to be the base layer that lists all the items and enables them to be transacted. That's one of the reasons why we were made a World Economic Forum technology pioneer.
The potential for our vision is that physical products will be listed as a global standard. Then the exchange of these physical products will not require intermediaries, it will just be done using code at super low cost and super low friction. We're looking at what Professor Potts calls a computable economy; creating a programmable or computable economy using technologies like blockchain.
What's your view on the current state of the NFT space right now? Where do you see it going in the next five years and why?
HW: I'm a little bit of a die-hard fan of certain projects and everyone in Web3 always says, 'Look at the team'. Deadfellaz, with the incredible artist Betty behind it, is a project that could really stand the test of time in my mind. They've shown themselves to be adaptable to different environments, and that is through these different crypto cycles as well. I think we're all building a lot of resilience at the moment. Even with the Yuga Labs projects, the price of NFTs right now is actually super. I will not say they are affordable for everyone, but the prices are encouraging for new collectors.
Any other NFT-related industry issue you would like to talk about? Examples (opinion on recent NFT-related news, something your company is facing right now and you would like to share, general thought about NFTs in general)
HW: I would encourage people to dig deeper into NFTs and understand that the term NFT really just means the tool that the work has been created on. Whenever I'm working with brands, I'm often inviting them to interrogate the creative opportunities of the smart contract, because I think we're all very used to things having a creative aesthetic. However, the beauty of the blockchain is very much about what happens behind the scenes.
There is so much creativity that happens within those smart contracts. This is an opportunity for fashion designers. It's an opportunity for luxury brands. It's an opportunity for incredible creativity and connectivity. When people really connect to the creative side of this world, blockchain can be exciting.
Read more:
Disclaimer
Any data, text, or other content on this page is provided as general market information and not as investment advice. Past performance is not necessarily an indicator of future results.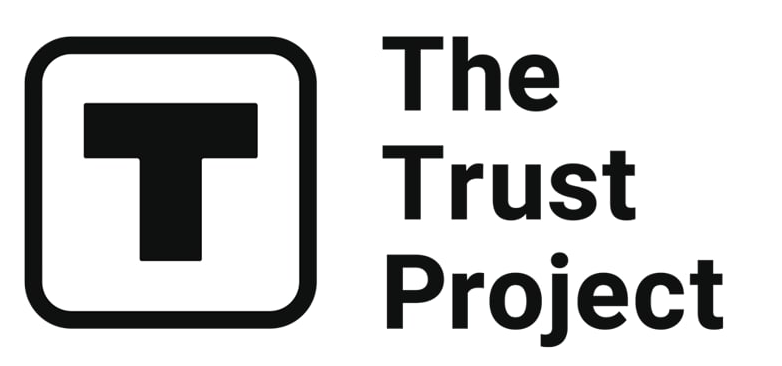 The Trust Project is a worldwide group of news organizations working to establish transparency standards.
Cindy is a journalist at Metaverse Post, covering topics related to web3, NFT, metaverse and AI, with a focus on interviews with Web3 industry players. She has spoken to over 30 C-level execs and counting, bringing their valuable insights to readers. Originally from Singapore, Cindy is now based in Tbilisi, Georgia. She holds a Bachelor's degree in Communications & Media Studies from the University of South Australia and has a decade of experience in journalism and writing.Get in touch with her via [email protected] with press pitches, announcements and interview opportunities.
More articles


Cindy is a journalist at Metaverse Post, covering topics related to web3, NFT, metaverse and AI, with a focus on interviews with Web3 industry players. She has spoken to over 30 C-level execs and counting, bringing their valuable insights to readers. Originally from Singapore, Cindy is now based in Tbilisi, Georgia. She holds a Bachelor's degree in Communications & Media Studies from the University of South Australia and has a decade of experience in journalism and writing.Get in touch with her via [email protected] with press pitches, announcements and interview opportunities.
Hot Stories
by Damir Yalalov
September 27, 2023
by Victor Dey
September 27, 2023
by Cindy Tan
September 26, 2023
by Victor Dey
September 26, 2023
Latest News
by Damir Yalalov
September 27, 2023
by Damir Yalalov
September 27, 2023
by Agne Cimermanaite
September 27, 2023
by Cindy Tan
September 27, 2023