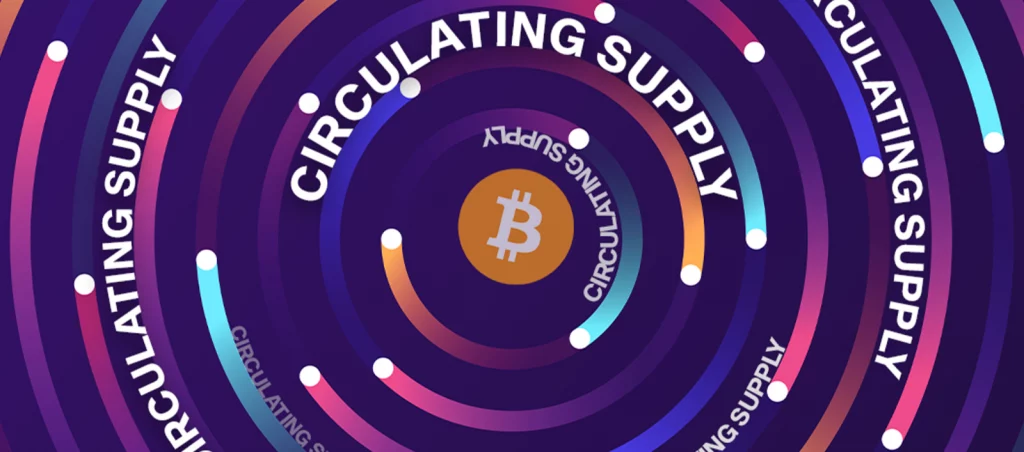 What is Circulating Supply?
The phrase 'circulating supply' refers to the number of tokens that are now circulating on the market and can be owned and traded by market players. It is a critical statistic that investors use to compare the valuations of various coins.
Understanding Circulating Supply
A cryptocurrency's circulating supply might rise or fall over time. The circulating quantity of Bitcoin, for example, will progressively expand until the maximum number of 21 million coins is reached. This gradual increase is due to the mining process, which generates new coins every 10 minutes on average. Alternatively, coin burn events, such as those held by Binance, reduce the circulating supply, thereby eliminating coins from the market.The circulating supply refers to coins that are available to the general public and should not be confused with the total or maximum supply. The total supply is used to calculate the number of coins in circulation, which is the number of coins that have already been issued minus the ones that have been burnt. The entire supply is essentially the sum of the circulating supply and the coins in escrow. The max supply, on the other hand, quantifies the maximum number of coins that will ever exist, including coins that will be mined or made available in the future.Furthermore, a cryptocurrency's circulating supply can be used to calculate its market capitalization, which is calculated by multiplying the current market price by the number of coins in circulation. So, if a cryptocurrency has a circulating quantity of 1,000,000 coins that are traded at $5.00 each, the market cap is $5,000,000.
Read related articles: