Digital Asset Ecosystem Private Equity Investor Dan Tapiero Explains the Value of Bitcoin and Ethereum in Their Respective Communities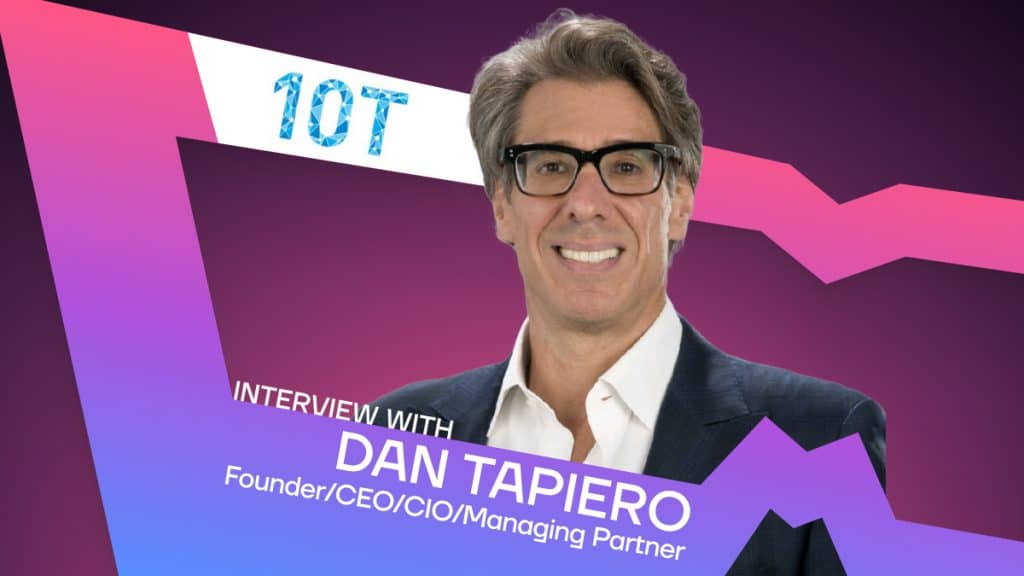 by
Sergey Medvedev
Published: July 27, 2023 at 8:57 am Updated: August 09, 2023 at 9:06 am

by
Danil Myakin
Edited and fact-checked: August 09, 2023 at 9:06 am
As the founder of 1RoundTable and 10T Holdings, private equity investment firms focusing on companies operating in the digital asset ecosystem, Dan Tapiero has been keeping a keen eye on the capital flowing into blockchain and metaverse projects that have achieved network effect.
Most recently, 10T Holdings led the $54 million Series A funding round of Futureverse. This AI and metaverse technology company allows developers to create and interact with interoperable content and applications. Futureverse's suite of proprietary AI content generation tools is designed to enhance music, objects, characters, and animations in the virtual world.
Tapiero envisions an open metaverse where digital assets are transferable and tradable across various platforms, unrestricted by isolated ecosystems, to achieve interoperability in the metaverse.
Drawing from his point of view as a financial investor and former macro hedge fund expert, Tapiro emphasizes the inherent value of established assets such as Bitcoin and Ethereum within their respective communities. He stresses the importance of the network effect which has shaped the unique identities of both Bitcoin and Ethereum. Drawing a clear distinction, Tapiero highlights the use cases that have set these two cryptocurrencies apart as distinct entities in the digital asset space.
In this candid interview with Metaverse Post co-founder Sergei Medvedev at WebX Tokyo, Dan Tapiero provides valuable insights into the Asian Web3 market, the distinct features that set it apart from the Western world and why Bitcoin and Ethereum shouldn't be compared with each other.
Is it your first time in Japan?
No, not my first time in Japan. I was here in 2015 looking at a few different investments,
What's your opinion on the Asian web3 market in general compared with the Western world?
From what I can see there's no comparison. As you know, Korea is sort of the blockchain gaming capital of the world. You have many traditional gaming companies here in Japan and I think general adoption levels are much more advanced here than in the US. The US is, especially in the broader digital asset ecosystem which I think Metaverse is one aspect of that.
Most of the focus on the US, frankly, is on where we are from a regulatory perspective. And as you know, right now, things in the US things are on pause. You had Gensler's attack on Coinbase. And I think from a very, very basic level, US legislators are not friendly towards the space broadly. So that captures a lot of attention as opposed to people here who I think are looking at parts of the technology and trying to figure out how to incorporate them, how to bring them to life.
In the US, people's first motion is a pause, meaning it's not moving out and trying to figure out more how to connect to this world. It's a pause. I think that's going to change, though, in the next sort of 18 months. With the election in the US, I think we have some new blood. There's already talk that there's pushback against some of Gensler's rhetoric and the attack on Coinbase. So that would be good. And once you have that question mark of regulation cleared, I think things can advance. In Asia, you don't have that as much. I mean, the Japanese are just a perfect example.
You asked me, what's the difference? You come here to Tokyo, and you have the prime minister, and you have an important LDP official speaking at the event itself. We are very far away from having Joe Biden speak at Consensus or Messari, or Bitcoin 24. If you can wake him up from his nap, maybe he could do something, but I think it's not just Joe Biden. It's the whole political apparatus is very far away. They're not involved on the federal level, so it's a very big difference to me.
I see how they adopt technology from the ground level. And you mentioned blockchain gaming, do you believe there is an entity such as blockchain gaming?
Well, I do think there are plenty of video gamers from the traditional world. You could argue that they've already been doing a sort of buying and selling skins within a certain game that's already gamified and you can own your own assets that are digital. So, blockchain gaming, to me is more about the open metaverse. Blockchain gaming is not just having your digital items on a blockchain, but that they're, in fact, transferable and fungible and tradable on alternative platforms. And so for me, that's how I think about it. And I do think that is something that will come into being. To me, blockchain gaming is connected more to this concept of open metaverse.
Okay, blockchain gaming is more like instruments, like blockchain for developing games, right?
I was thinking more about what I would call the digitization of value, not so much on the developer side. I mean, that's potentially something, but I wasn't referring to that. I was referring more to the ability to be able to have value transferred from a walled garden and have your value extracted from that walled garden and tradable potentially, and movable from place to place wherever you like.
I come from a financial background, and I'm an investor and I was in the macro hedge fund business for 25 years before coming into this space. I also own a gold business, which is connected to physical gold and Bitcoin as a store of value, and people say digital gold. So I come at it from the value perspective, not the programmer. Being able to have the value that you own in one game being transferred into another place outside of that game, that's how I think about blockchain gaming. That might be different from other people's perceptions. But that's my answer.
Speaking about the gaming entertainment market primarily, what should be changed within existing entertainment companies?
I'm not really able to answer that because I don't come from and I don't think that much about the entertainment business. One of the companies we own deals a lot with like IP from the traditional world. To me, this whole space really is about capturing value in any way that it's represented, or can be presented. So you have something like I saw here at the conference, STEPN. It's a way to capture the value of your exercise, or whatever it is. I personally don't need it, but I can see how there could be a community building around that I get it. But I don't have a view of how entertainment in the old world should be incorporating that here, I just don't know enough about entertainment, per se.
What's the best case of value for the community, maybe for people you saw in the market, in your opinion?
This is a very broad question. For instance, I see huge value in the existence, generally of just Bitcoin, and people who believe in the Bitcoin network as a store of value.
To me, Bitcoin and Ethereum are the only two cryptocurrencies that have achieved network effect. Everything else for me is a venture project.
And I'm not a venture capitalist. I'm a growth equity investor. So I only invest in companies that have revenue, generally of over $40 million to $50 million, and I invest in the equity of those businesses. Most of those businesses have already achieved network and product market fit. They have a moat, they're real businesses. I'm not betting on the technology.
What has achieved community importance or has achieved a stature where there's value? I think that the Bitcoin community is one, of course. The Ethereum community also, and the world that Consensys has built up around Ethereum. And the fact that many of the NFTs are on Ethereum. Now the staking community is growing every single day. These are communities that are real, and that anyone from the old world, older guys like me, would say, "Wow, that's achieved network effect." So for me, those two things are separate from the rest of the ecosystem. This is very, very big picture as a financial value-oriented investor.
You talked about Bitcoin and Ethereum. So Ethereum has quite a big ecosystem. What's your perspective on the Bitcoin ecosystem now it's active, and a lot of people go to Ordinals.
It depends on how you think about things. The fact that the value of Bitcoin is, $500-600 billion today compared to Ethereum's $200-300 billion, is an enormous amount of value that is within the Bitcoin network. So that community is a community of holders of value. Yes, maybe there's more activity going on in Ethereum. I put a chart up on my presentation today about the amount of data and information being stored in the Ethereum network is increasing exponentially, and it's faster than Bitcoin. But Bitcoin has a history, it has longevity. Ethereum does too, but the value of the Bitcoin network comes from that community of holders and their belief in that system. I think that community is stronger than any other community that exists in the space. The Ethereum community may be more active, but I place Bitcoin and Ethereum together. They both have different value propositions, but they're together, as accomplished assets.
And maybe because of regulations, Bitcoin will be more attractive to the ecosystem.
No, I think they just have different uses. Again, Bitcoin is a store of value, and Ethereum is programmability in many different use cases.
But many people are now trying to bring this programmability to the Bitcoin network.
Yeah, but it's very small still. Ordinals is very small. But that's not the purpose of it, it'll never be the purpose of Bitcoin to be what Ethereum is. Ethereum has carved out a use case, a purpose for itself, that I think is valid. And Bitcoin, well Satoshi, has carved out its use case as well, and I don't think they should be compared. Also, I really liked the fact that Bitcoin is proof of work because it's impenetrable. Proof of stake is fine, but it's just not the same thing.
I believe in a broad sort of digital asset ecosystem because I think everything that we have of value will eventually be placed on a blockchain and sit somewhere in this overarching large digital asset ecosystem. And so Bitcoin to me is at the core of having that, but then along with Ethereum. As I said, all these competing different cryptocurrencies with different use cases, and different projects. When they find an achieved network effect, then maybe there's another one that can be at the same place that Bitcoin and Ethereum are or more than one. But I think each one has a specific use case, I don't think there will be a store of value cryptocurrency that will usurp Bitcoin. But can there be interesting new things that happen iIn this world that Bitcoin and Ethereum don't satisfy or don't answer? For sure.
And final question: What's your favorite place in Tokyo?
Well, I just got here yesterday, and I haven't been here for eight years so I haven't sussed out a place yet. I've only been to my hotel, and you're two blocks away. And I'm gonna be here for the next week with my family so I'm sure we'll find some interesting places.
Disclaimer
Any data, text, or other content on this page is provided as general market information and not as investment advice. Past performance is not necessarily an indicator of future results.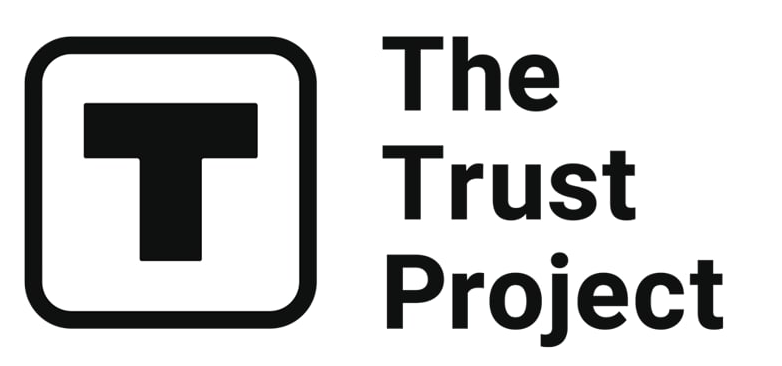 The Trust Project is a worldwide group of news organizations working to establish transparency standards.
Serial entrepreneur with 14+ years experience. Transformed Cointelegraph from 1M to 19M MAU and launched 8 local branches. Now helping corporates make the shift to web3.
More articles


Serial entrepreneur with 14+ years experience. Transformed Cointelegraph from 1M to 19M MAU and launched 8 local branches. Now helping corporates make the shift to web3.
Hot Stories
by Victor Dey
September 21, 2023
by Damir Yalalov
September 21, 2023
by Agne Cimermanaite
September 21, 2023
by Damir Yalalov
September 21, 2023
Latest News
by Cindy Tan
September 21, 2023
by Agne Cimermanaite
September 21, 2023
by Cindy Tan
September 21, 2023
by Cindy Tan
September 21, 2023