Crypto Arbitrage Bot: Is ArbitrageScanner.io the Best Platform for Trading Bitcoin? Review and Cases


by
Gregory Pudovsky
Published: August 28, 2023 at 10:28 am Updated: August 28, 2023 at 12:17 pm

by
Nik Asti
Edited and fact-checked: August 28, 2023 at 12:17 pm
Recently, we have been researching the cryptocurrency arbitrage bot market and have come across numerous articles and rankings claiming that ArbitrageScanner is the best product on the market. We decided to put this to the test and provide a comprehensive review of this project.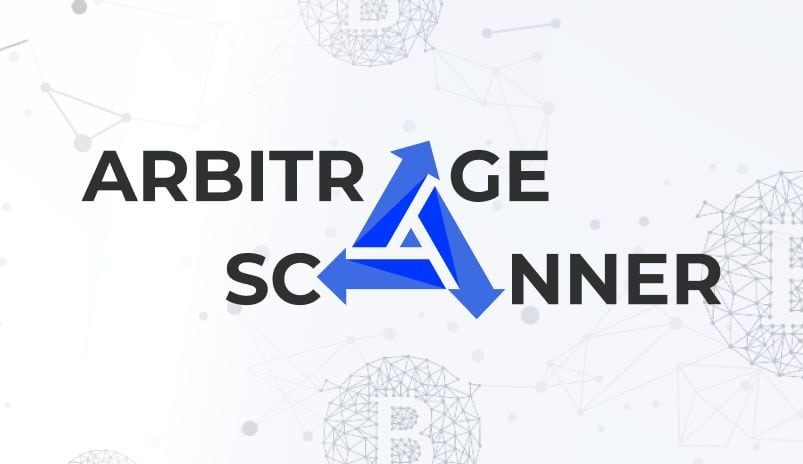 Hailing from the United Arab Emirates, this project and its team offer a cryptocurrency arbitrage bot that operates through Telegram. The bot supports over 75 CEX exchanges, 25 DEX platforms and 40 blockchains. Of course, no other bot currently offers such a wide range of exchange options, especially considering that arbitrage on DEX exchanges is becoming a prominent form of cryptocurrency arbitrage.
This offering may seem too good to be true, as even the most popular competitors in the service space have connections to no more than 20 CEX exchanges, with no presence on DEX exchanges at all. Intrigued, we decided to personally verify whether this was a legitimate opportunity or just another well-publicized scam.
First, we contacted the service's support for a trial day. This allowed us to configure the bot with only CEX exchanges and explore its functionalities, which we duly did. We set up a few SUI – USDT pairs.
Notifications indeed started coming in, and they were relevant. To set up the bot, we were provided with instructions, and it was also mentioned that we could reach out to support if the instructions weren't entirely clear or if we encountered any difficulties. However, the setup turned out to be straightforward, so we decided that for a thorough and honest review, we should opt for the Pro-level subscription of the service, priced at $199. For a novice arbitrage trader, this might seem like a significant amount for a subscription, but we will now explain what's included in this subscription, and it won't appear as expensive.
10 coins – for example, if you have coins that you hold but also want to profit from arbitrage. Let's say you have AAVE; you can connect this coin to the bot and monitor the spreads that occur for pairs like AAVE-USDT, AAVE-BNB, AAVE-ETH, and so on, all considered as a single coin.
You'll get access to connect DEX exchanges and corresponding trading pairs.
Creation of 5 separate telegram channels to help you organize and track all the coins you've connected.
Both beginners and experienced arbitrageurs will have cryptocurrency arbitrage cases prepared for you to help you understand different strategies.
Access to a private community of service users. The community is very responsive, with everyone eager to help and provide guidance; some members even create their own guides for newcomers. Information is also shared about significant spreads and insider insights.
Cryptocurrency Arbitrage Screener – we'll explain in detail below what this product is and how it justifies the cost of the scanner subscription.
Once we purchased the subscription, service support contacted us immediately and reiterated that we could always ask for help with the setup if we found it difficult to follow the instructions. Again, we didn't need that help; the step-by-step guide was comprehensive and explained how the service works in an easy-to-understand manner.
After familiarizing ourselves with the CEX exchanges, we decided to test arbitrage on the DEX platforms. From our experience in arbitrage, we know that DEX exchanges often have large spreads, and currently all p2p arbitrage traders have moved there. For testing purposes, we configured the GHST – USDT pair. The bot gave us real time quotes and spreads for the coin across exchanges.
Cryptocurrency Arbitrage Screener and How It Justifies the Subscription by Ensuring Profits
This is another service developed by the ArbitrageScanner team. It's included in the Pro and higher subscription levels, as is the DEX Arbitrage feature. This service automatically searches for arbitrage opportunities across exchanges based on the criteria you specify (such as the minimum volume for alerts, the exchanges you're considering for arbitrage, and the profit percentage you're interested in) and sends you alerts, or spreads.
A recent example we read in the ArbitrageScanner.io private chat illustrates this. The discussion revolved around the CRV exploit and its appearance on TRON, showing how people were able to profit when the difference between the CEX exchanges jumped to nearly 600% for about 20 minutes. This is the kind of opportunity the screener identifies and brings to your attention.
In the chat, they were discussing how they were able to arbitrage even when they had no CRV tokens in their account, all thanks to the screener that helped them identify the most promising pairs. We decided to give it a try and here are the alerts we received:
We can confidently say that the screener is effective and presents spreads in real time. When used in conjunction with the Scanner, its performance is even better. As we have done, we have examined coins with significant spreads in the screener, cross-checked them on the exchange, and then included that coin in the scanner to find the largest discrepancies between exchanges for arbitrage opportunities. Even with a margin of about 2%, the scanner helped us find slightly better options. Within a day, we were able to make as much as we invested in buying the coin. This is an incredibly useful service, especially when the scanner is supplemented with the right settings. It supports 15 exchanges, and the developers plan to increase this number over time.
The record profit reached $540 per day, but it would be more if we did not make mistakes, such as mismatch of networks for withdrawal or a sharp change in the exchange rate. By the way, this is also important, not all 100% of trades closed in the plus, but only 80%, i.e. out of 100 trades about 20 in the minus. If we look at the overall picture, 6/10 trades were profitable and 4/10 closed at zero. You can make 100-150 trades a day.
Let's consider one of the simplest cases, where absolutely every user could earn and get +50% on the deposit.
It was at the time of Arkham (ARKM) coin listing on Binance. There was a news where it was written that there will be a listing of the coin after the launchpad. However, during the first 5 minutes after the listing, the rate will not exceed the level that is ten times the price of the launchpad.
And in the closed chat of clients one of the users sends a photo which shows that at the moment the rate on Bitget and other exchanges is already 0.77$, and on Binance in the first 5 minutes the rate held 0.5$. By the way, this is a great advantage of closed communities – everyone shares the latest news, which they are among the first to know, which gives you a great advantage.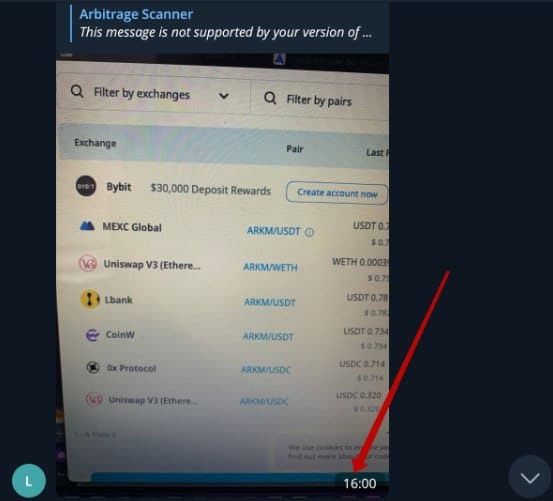 Some people subscribed to these exchanges in advance, so they received notifications from the 1st minute about the 50% price difference. They reacted immediately, bought coins on Binance and transferred them to other exchanges. In the first 2 minutes the price on all exchanges was fixed and it was clear that on Binance there will definitely be growth on the average value on the market.
All you had to do at that moment was to buy on Binance at $0.5 and sell at $0.8 in 2 minutes. However, there are also those who did not have time, studied the deal for a long time or generally just found out about it now.
Telegram Scanner Message
With this service, you can stay ahead of news before it hits the media and capitalize on the insights you gain. In addition, you can find potential clients by analyzing key queries from chats. The bot periodically monitors chats every 4 seconds, and when it detects queries that match your interests, you will receive instant notifications in your Telegram channel. Although we didn't have access to the closed beta of this service, we decided to inquire about its performance in the private chat.
Unfortunately, we weren't able to negotiate any further. The support team informed us that the beta test phase is coming to an end and they don't plan to grant access to new participants.
However, in our opinion, this is an incredibly convenient service for both businesses and cryptocurrency arbitrage. After all, quick reactions are key in both areas, as they can have a significant impact on profits.
What else does ArbitrageScanner offer?
Their website includes a profit calculator and an exchange rating for arbitrage. They also maintain a useful blog where they share cryptocurrency arbitrage case studies. By subscribing, you get access to educational materials that can help you in your arbitrage pursuits.
Reviews from regular users
We all know that blind trust is ill-advised, so we spoke with those who purchased the subscription and used the bot. Here are the opinions of regular users:
How I see it, the opinion is mostly positive. Of course, the service encounters issues from time to time, but they are promptly addressed. ArbitrageScanner is continuously being improved, as evidenced by the update history and user feedback. In the beta phase, the scanner used to experience lag, but now it runs smoothly. Users are satisfied with the product, and it seems that the reviews from various news sources about ArbitrageScanner are genuine.
Conclusion
ArbitrageScanner is not a scam, it is a valuable product. It's great to see such projects emerge and flourish. The tool is truly unique, boasting a wide range of both CEX exchanges and even DEXs (which are missing from any other scanner). The scanner is a convenient and useful tool that comes bundled with the service. The price seems reasonable, and many users have reportedly recouped their subscription costs within a month of understanding and setting up the tool. We recommend giving it a try, if only for a test day.
In addition, the reviews on the Internet in all languages are nothing but good, and after buying access, we realized why: good product that even beginners can understand, good support, and additional lessons. The service rating is a solid five.
Blind trust is not advisable for anyone, it's best to check things out independently. We say it's not a scam, but whether it's for you or not is up to you.
Disclaimer
Any data, text, or other content on this page is provided as general market information and not as investment advice. Past performance is not necessarily an indicator of future results.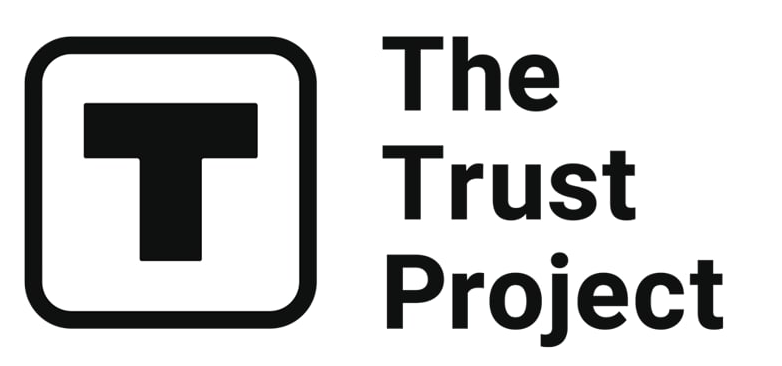 The Trust Project is a worldwide group of news organizations working to establish transparency standards.
Gregory, a digital nomad hailing from Poland, is not only a financial analyst but also a valuable contributor to various online magazines. With a wealth of experience in the financial industry, his insights and expertise have earned him recognition in numerous publications. Utilising his spare time effectively, Gregory is currently dedicated to writing a book about cryptocurrency and blockchain.
More articles


Gregory, a digital nomad hailing from Poland, is not only a financial analyst but also a valuable contributor to various online magazines. With a wealth of experience in the financial industry, his insights and expertise have earned him recognition in numerous publications. Utilising his spare time effectively, Gregory is currently dedicated to writing a book about cryptocurrency and blockchain.
Hot Stories
by Damir Yalalov
September 27, 2023
by Victor Dey
September 27, 2023
by Cindy Tan
September 26, 2023
by Victor Dey
September 26, 2023
Latest News
by Damir Yalalov
September 27, 2023
by Damir Yalalov
September 27, 2023
by Agne Cimermanaite
September 27, 2023
by Cindy Tan
September 27, 2023