Community Update: Chain Of Alliance Alpha 1.0 Is Live; Roadmap And More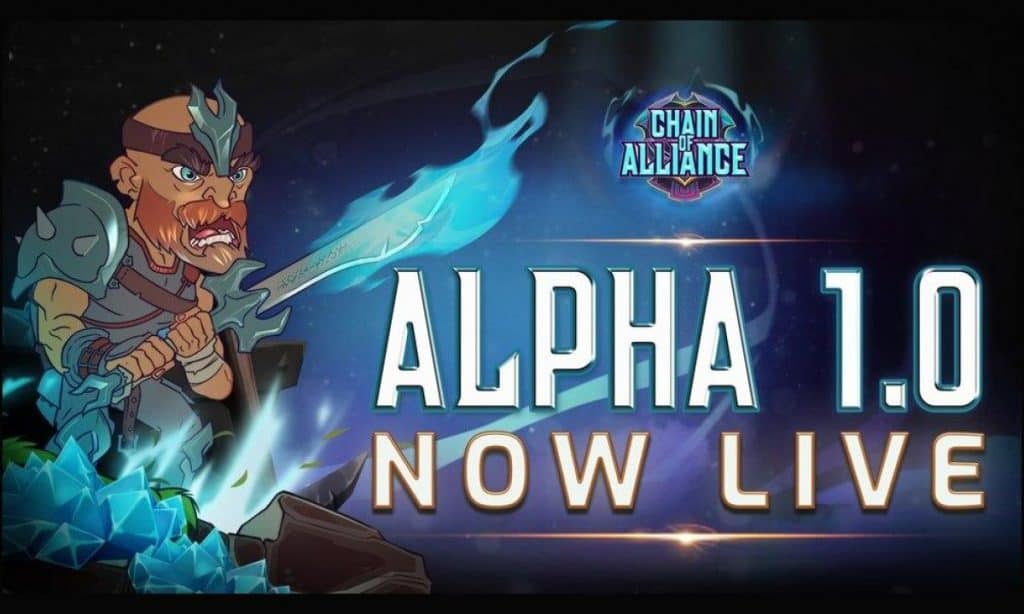 Stockholm, Sweden, May 24th, 2023, Chainwire
Chain of Alliance Launches Public Alpha 1.0 on Chromia Testnet Sigma, Paving the Way to Become the Premier Turn-Based, Party-Builder RPG Multiverse
Chain of Alliance is thrilled to unveil the next phase of its remarkable journey as it solidifies its position as the leading turn-based, party-builder RPG multiverse, catering to both Web3 and traditional players. This momentous milestone marks the beginning of an extraordinary adventure for Chain of Alliance as it sets its sights on redefining the landscape of turn-based RPG gaming. The company is committed to fostering a vibrant and inclusive community driven by a shared passion for the genre.
Building upon a foundation of innovation and community engagement, Chain of Alliance has implemented strategic structural adjustments and bolstered its team to propel the project forward. With a clear and attainable roadmap for the remainder of the year, the company is proud to announce the official launch of its highly anticipated Public Alpha 1.0, now available on the Chromia Testnet Sigma. Experience the game firsthand by visiting the official website.
Chain of Alliance invites players to immerse themselves in a captivating world of strategic combat. The game's innovative features and engaging gameplay mechanics aim to captivate both Web3 enthusiasts and traditional gamers.
The team is extending its gratitude to its esteemed badge holders, who have been granted an exclusive preview of the game, providing valuable feedback that has contributed to its refinement.
Introducing The New Team
Joining Chain of Alliance as the Lead Producer is Nicholas St. Louis, a seasoned professional with six years of industry experience. Nicholas has successfully managed projects at prestigious companies such as Sega, Moon Studios, and Rockstar and now brings his expertise to the team.
Overseeing the design of all new features is Clément Fitoussi, an exceptionally talented Game Designer with over six years of experience in the gaming industry. Clément's impressive portfolio includes collaborations with renowned companies like Mattel, Ubisoft, and Seascape. 
Leading the marketing and community management efforts is Jorn Wisman, a Marketing Lead with over 15 years of experience in the gaming industry. Jorn's invaluable insights and expertise have been cultivated through his previous positions at PlayStation and Rockstar Games. 
Game Redesign: Alpha 1.0
With the release of Alpha 1.0, Chain of Alliance invites players to experience a transformed gaming landscape. The latest Alpha build introduces significant changes and improvements. View the Chain of Alliance onboarding guide here, along with the following exciting new features:
Character Creation: The introduction of the Blessing and Fragment system empowers players to customize their characters, adding depth and personalization to their gameplay experience.
Crafting System: Players can now select from various rare materials to craft items, offering enhanced gameplay depth and personalization.
New User Experience: The user interface has been revamped to provide step-by-step guidance within the game, ensuring seamless immersion for new and experienced players.
Core Game Mechanics: Based on valuable feedback from the previous public version, Chain of Alliance has implemented substantial changes to the core game mechanics, enhancing the gameplay and overall player experience.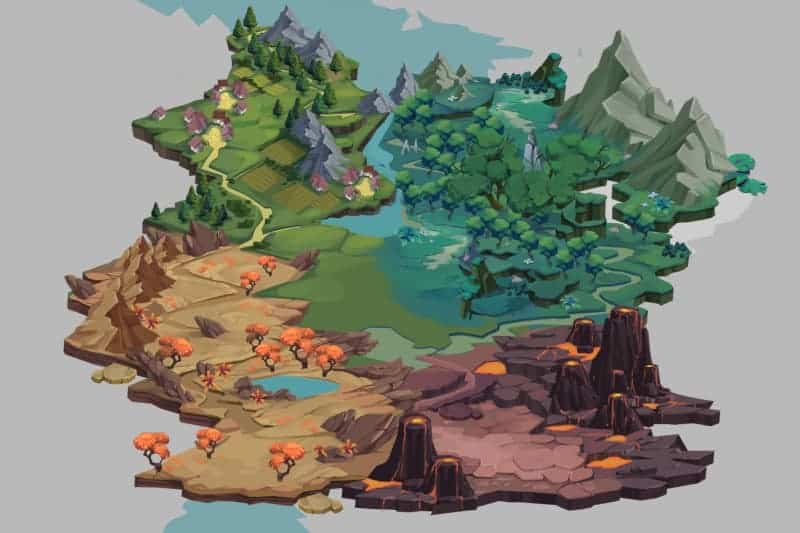 A glimpse of the first Multiverse realm
Roadmap
Looking ahead, Chain of Alliance is thrilled to share its exciting roadmap, which balances community excitement and achievable milestones. Get first-hand news and a detailed roadmap here.
About Chain of Alliance 
Chain of Alliance is an innovative and immersive turn-based, party-builder RPG multiverse that aims to redefine the gaming landscape. With a focus on appealing to Web3 enthusiasts and traditional players, Chain of Alliance offers a captivating gaming experience that combines strategic combat, engaging storytelling, and a robust multiverse. Creators have the long-term vision of allowing players to create their own campaigns and stories using the game's API and leveraging characters and land offered by other players.
Website | Medium | Twitter | Discord
Contact
Fati Hakim
ChromaWay
[email protected]

Disclaimer
In line with the Trust Project guidelines, please note that the information provided on this page is not intended to be and should not be interpreted as legal, tax, investment, financial, or any other form of advice. It is important to only invest what you can afford to lose and to seek independent financial advice if you have any doubts. For further information, we suggest referring to the terms and conditions as well as the help and support pages provided by the issuer or advertiser. MetaversePost is committed to accurate, unbiased reporting, but market conditions are subject to change without notice.
About The Author
Chainwire is the top blockchain and cryptocurrency newswire, distributing press releases, and maximizing crypto news coverage.
More articles


Chainwire is the top blockchain and cryptocurrency newswire, distributing press releases, and maximizing crypto news coverage.
Hot Stories
by Victor Dey
November 30, 2023
by Kumar Gandharv
November 30, 2023
by Victor Dey
November 30, 2023
by Nik Asti
November 29, 2023
Latest News
by Alisa Davidson
November 30, 2023
by Victor Dey
November 30, 2023
by Alisa Davidson
November 30, 2023
by Nik Asti
November 30, 2023