In Brief
Cloudflare has set a new record in defending against a DDoS attack, which peaked at approximately 71 million requests per second over the weekend, targeting Cloudflare-protected websites.
Cloudflare revealed that most of the attacks originated from cloud providers and traced the attacks back to over 30,000 IP addresses.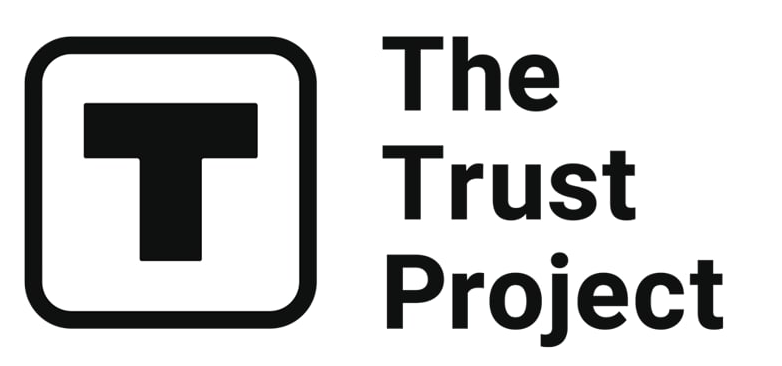 The Trust Project is a worldwide group of news organizations working to establish transparency standards.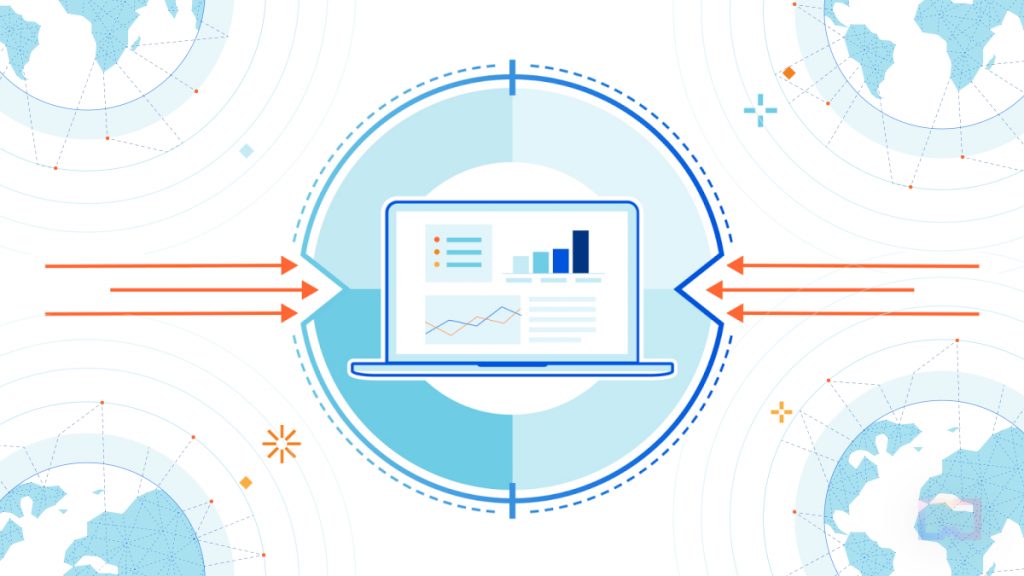 Cloudflare has defended against a distributed denial-of-service (DDoS) attack that reached a new record of 71 million requests per second. The record-breaking DDoS attack surpassed the previously reported record of 46 million requests per second in June 2022 by 35%.
The attacks took place over the weekend and peaked at approximately 50 million to 70 million requests per second. These HTTP/2-based attacks targeted Cloudflare-protected websites and were traced back to over 30,000 IP addresses.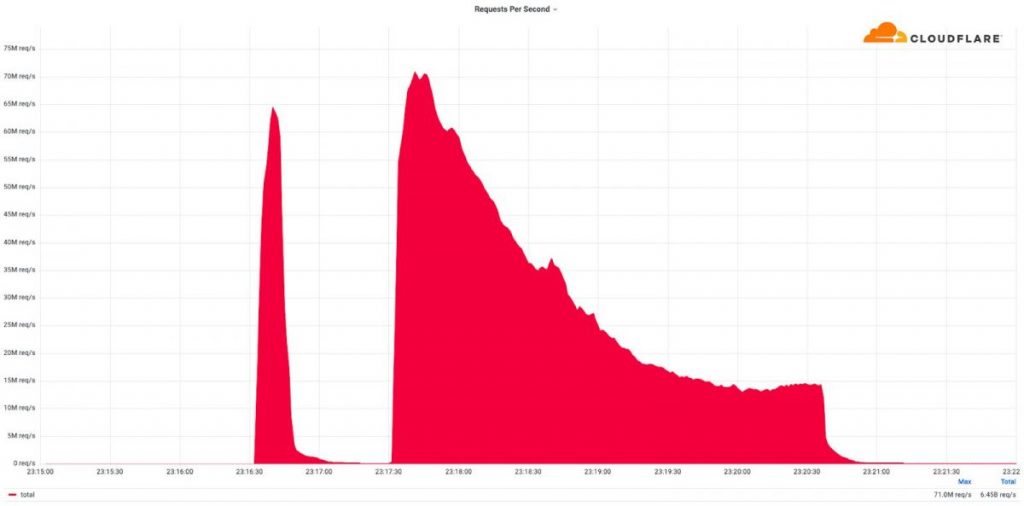 The DDoS-affected sites included a popular gaming provider, cryptocurrency companies, hosting providers, and cloud computing platforms. According to Cloudflare, "the attacks originated from numerous cloud providers." 
"Over the past year, we've seen more attacks originate from cloud computing providers,"

the company added.
Cloudflare will offer a free botnet threat feed to service providers with autonomous systems. The feed will provide threat intelligence about providers' own IP spaces and the origins of attacks.
The internet infrastructure company claims that DDoS attacks have been increasing in size, sophistication, and frequency. In its latest DDoS threat report, Cloudflare observed a 79% yearly increase in HTTP DDoS attacks, a 67% QoQ rise in volumetric attacks exceeding 100 Gbps, and an 87% QoQ increase in attacks lasting over three hours.
The intention behind a DDoS attack is to impede the normal flow of traffic to a targeted network, server, or service by flooding the system or its surrounding infrastructure in a malicious effort. The objective of such cyberattacks is to disable internet properties and restrict user access. They are particularly potent against sites lacking adequate protection, requiring only minimal resources and expenses for the perpetrators to launch.
Related posts:
Disclaimer
Any data, text, or other content on this page is provided as general market information and not as investment advice. Past performance is not necessarily an indicator of future results.