Excitements Rave On as Uwerx (WERX) Announces Modifications to Token Allocations


by
Gregory Pudovsky
Published: June 02, 2023 at 6:30 am Updated: June 02, 2023 at 6:30 am

The crypto world constantly evolves, and investors require innovation and adaptability to remain on top. Despite this, Uwerx remains a top choice for savvy investors.
With the recent announcement of changes to its token allocations, Uwerx has once again demonstrated its commitment to providing unparalleled opportunities in the ever-evolving blockchain landscape.
The modifications are intended to increase platform accessibility and user satisfaction while ensuring long-term project viability.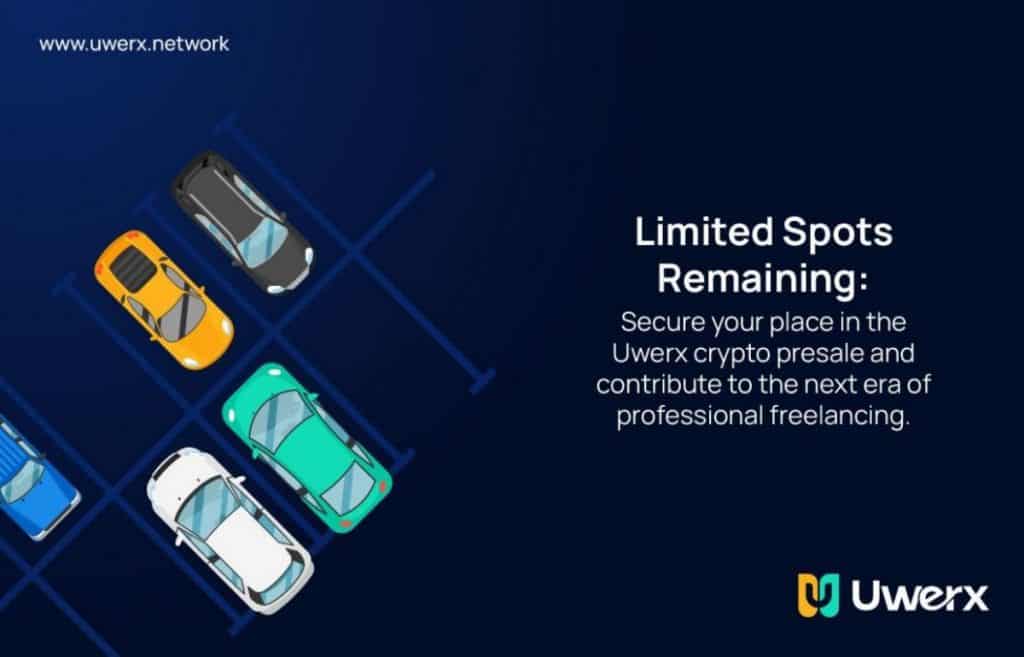 Uwerx's (WERX) Game-Changing Features Elevate Freelancers to New Heights
Uwerx is a trailblazing platform set to redefine the freelancing industry. With its innovative approach and forward-thinking mindset, Uwerx introduces a range of groundbreaking features that promise to usher in a new era for independent professionals worldwide.
Breaking free from the confines of conventional freelance platforms, Uwerx breathes new life into the freelancing experience. Seamlessly designed and user-friendly, the platform empowers freelancers to create captivating profiles, showcasing their expertise and quickly setting competitive rates. Uwerx equips freelancers with the tools they need to shine and stand out in an increasingly competitive market.
Recognizing the importance of transparency and security, Uwerx goes above and beyond to ensure user satisfaction. One remarkable feature is its meager transaction fee of only 1%, significantly boosting profitability for freelancers and clients. This commitment to fair pricing fosters a mutually beneficial relationship between all parties.
Going beyond the basics, Uwerx integrates cutting-edge collaboration tools that facilitate seamless communication and workflow management. This streamlined approach enables freelancers and clients to collaborate efficiently, ensuring project success and client satisfaction.
Additionally, Uwerx's robust dispute settlement system and comprehensive copyright protection measures instill trust and reliability within the platform's community, giving freelancers peace of mind and fostering a safe environment for creativity and innovation to thrive.
Uwerx (WERX) Unleashed: Exciting Modifications Set to Redefine the Crypto Landscape
Uwerx has witnessed an extraordinary surge in demand, prompting significant modifications to enhance its offerings. These updates reflect Uwerx's commitment to an optimal user experience and meeting the evolving needs of its community.
To ensure fair distribution and foster community building, Uwerx has optimized its token allocations. The presale allocation has increased to 57% from 45%, providing more opportunities for early supporters. The founding team's allocation has been reduced to 7%, emphasizing Uwerx's dedication to prioritizing user benefits.
Partnership incentives have been adjusted to 3% based on data review and feedback received. User performance incentives have decreased to 6.5% to maintain a healthy token ecosystem while joining incentives have increased to 6.5% to attract new sign-ups.
The marketing and liquidity reserve allocations remain unchanged at 10% each, with ongoing efforts to raise awareness and ensure a liquid market for token holders. Project stages have been streamlined, with an increased allocation of 77,500,000 tokens for Stage 4 and the introduction of a new Stage 5 with 72,500,000 tokens.
These modifications showcase Uwerx's dedication to its community, providing a user-centric and sustainable platform. By adapting to market demand and optimizing token allocations, Uwerx aims to continue its transformative journey, offering an unparalleled experience for its growing user base.
From Alpha to Airdrops: Uwerx's (WERX) Latest Milestones Propel the Platform to New Heights
Uwerx has recently implemented a series of significant updates to redefine the crypto space. These exciting developments showcase Uwerx's commitment to innovation and dedication to meeting its users' evolving needs.
One notable update is the plan to renounce contracts upon the platform's launch on centralized exchanges, and taxes are reduced to zero. The Presale is currently in Stage 4, offering tokens for $0.0225 each with a generous 20% bonus on purchases. This presents an excellent opportunity for early participants to acquire tokens at an advantageous rate, further enhancing the platform's appeal.
The excitement continues to build as the launch of Uwerx's Alpha platform draws near. The journey begins with the release of the landing page and Sign-Up/Sign-In page, scheduled for Friday, May 19th, 2023. This eagerly anticipated milestone signifies a significant step forward in the platform's progress and brings it closer to its full-fledged launch.
Uwerx has introduced a game-changing feature called the Uwerx Vault, allowing users to store their WERX tokens and earn rewards based on platform variables. This innovative concept, akin to staking, offers users additional incentives and further strengthens their engagement with the platform.
The Presale has experienced tremendous success, with Stage 1 completing in just 17 days and Stages 2 and 3 concluding within 20 days. As the Presale journey continues, users can look forward to further exciting developments leading to the hard-cap Presale End Date on July 31st, 2023.
Uwerx has undergone thorough audits by esteemed entities such as SolidProof and InterFi Network, reinforcing the platform's security and reliability. Furthermore, the liquidity will be locked for an impressive 25 years, ensuring stability and assuring users of the platform's long-term viability.
Acknowledging its growing recognition, Uwerx has been listed on prominent platforms like CoinSniper, and plans are underway for its listing on Uniswap by August 1st. The platform has also achieved a significant milestone of surpassing 5,000 users, indicating a robust and rapidly expanding community.
Finally, Uwerx has actively sought user feedback through a Twitter poll, resulting in a resounding 98.2% vote in favor of a Test Airdrop to be conducted towards the end of the Presale. Additionally, based on 82.8% of user votes, the team plans to expedite token locking to provide enhanced security measures.
Take note of the exceptional growth prospects that Uwerx presents for investors in 2023 and beyond. The Alpha Version sections have already been made public, and the arrival of the Beta version is imminent. P
The price of WERX is set to rise from $0.0315 to $0.041 on Friday, 2nd June at 15:00 UTC, marking a significant opportunity. In addition, the bonus on purchases is scheduled to drop from 20% to 15%.
Why not seize the opportunity to enrich your portfolio with WERX at the current price of $0.0315, along with a generous 20% purchase bonus? This is a moment not to be missed. Delve deeper and invest in Uwerx today by following the links below – it's an opportunity that could define your future financial success.
Join Uwerx Today:
Presale: invest.uwerx.network
Telegram: https://t.me/uwerx_network
Twitter: https://twitter.com/uwerx_network
Website: https://www.uwerx.network/
Disclaimer
Any data, text, or other content on this page is provided as general market information and not as investment advice. Past performance is not necessarily an indicator of future results.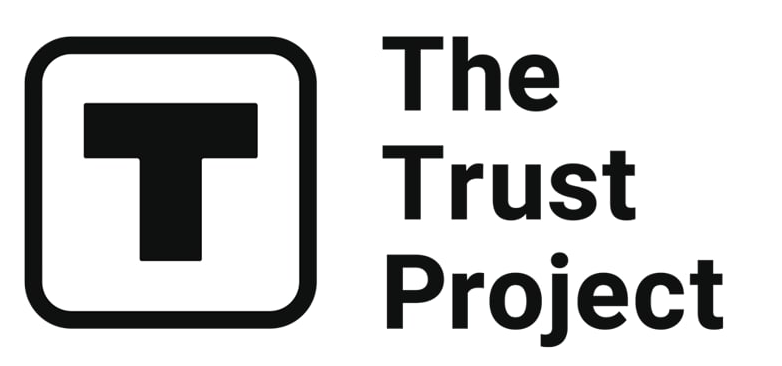 The Trust Project is a worldwide group of news organizations working to establish transparency standards.
Gregory, a digital nomad hailing from Poland, is not only a financial analyst but also a valuable contributor to various online magazines. With a wealth of experience in the financial industry, his insights and expertise have earned him recognition in numerous publications. Utilising his spare time effectively, Gregory is currently dedicated to writing a book about cryptocurrency and blockchain.
More articles


Gregory, a digital nomad hailing from Poland, is not only a financial analyst but also a valuable contributor to various online magazines. With a wealth of experience in the financial industry, his insights and expertise have earned him recognition in numerous publications. Utilising his spare time effectively, Gregory is currently dedicated to writing a book about cryptocurrency and blockchain.
Hot Stories
by Damir Yalalov
September 27, 2023
by Victor Dey
September 27, 2023
by Cindy Tan
September 26, 2023
by Victor Dey
September 26, 2023
Latest News
by Damir Yalalov
September 27, 2023
by Damir Yalalov
September 27, 2023
by Agne Cimermanaite
September 27, 2023
by Cindy Tan
September 27, 2023