Seoul's Premier ZK Community Meetup Garners Triumph with Leading Zero-Knowledge Experts


by
Victor Dey
Published: September 07, 2023 at 8:45 am Updated: September 08, 2023 at 7:34 am

by
Danil Myakin
Edited and fact-checked: September 08, 2023 at 7:34 am
The highly anticipated ZK Community Meetup in Seoul, the largest event of its kind in South Korea's Zero-Knowledge (ZK) technology industry, concluded with resounding success. The gathering attracted prominent figures in the ZK sphere, offering a unique platform for experts, enthusiasts, and pioneers to explore the intricate world of ZK technology.
In a momentous assembly of ZK technology experts and enthusiasts, Seoul played host to the first-ever ZK Community Meetup, an event that stood as a testament to the growing influence of Zero-Knowledge technology in South Korea. The event took place on September 4th, coinciding with Korea Blockchain Week.
Presented by Cryptomeria Capital, ZK Seasons, and Metaverse Post alongside Starknetics, ZkSync Rater, ​Antalpha Ventures, ​CGV FoF and ABCDE, the event provided an unparalleled platform for industry aficionados to delve into the intricate world of ZK technology.
Building upon the success of the ZK Community Breakfast held in Montenegro, which saw over 100 participants, the Seoul meetup exceeded all expectations. 
A Day Of Intriguing Zero-Knowledge Insights
The event was characterized by engaging discussions and insights, with a lineup of speakers representing notable entities including Scroll, Polygon, zkSync, Linea, Aleo, zk.Link, Hashstack, Tribe, Marlin, Manta Network, zKMe and others. The experts participated in panel discussions, sharing their insights, expertise, and visions for the future of ZK technology.
Metaverse Post's CEO, Danil Myakin, moderated a panel on "Building Zero-Knowledge Based Projects: Challenges and Successes," featuring Bilal Khan, co-founder of ZKEX, AJ Park, ZK Engineer at Rádius, Eduard Jubany Tur, Founder of ZKX and Roshan Raghupathy, Developer at Marlin.
The session offered entrepreneurs and developers a valuable opportunity to exchange experiences, discuss challenges, and share lessons from their journey of integrating zero-knowledge proofs into projects.
The opening session, "Unlocking the Potential of Zero-Knowledge Proofs (ZKPs)," provided attendees with in-depth insights into the technical workings and potential applications of ZKPs. The session was moderated by Alex Mukhin, Co-founder, and Managing Partner at Cryptomeria Capital, and featured insights from Sandy Peng, Co-Founder of Scroll; Vice Yang, Co-founder of zk.Link; Nicolas Liochon, Global Lead of Linea; and Soo Nahm, Head of Finance at Starknet.
A highlight of the event was the keynote speech by Aleo, titled "The Aleo Advantage," which introduced attendees to the company's game-changing innovations in decentralized systems and simplified the complex world of Zero-Knowledge Proofs (ZKPs).
The session "Investing in Zero-Knowledge Tech: A VC Perspective," moderated by Cryptomeria Labs' Founding Partner, Vadim Krekotin, offered insights into what venture capitalists look for in zero-knowledge projects and the trends they foresee in this space.
Attendees of the ZK Community Meetup in Seoul had the opportunity to connect with field experts known for their transformative contributions to the ZK domain, fostering connections that extend far beyond the event's duration.

The event was marked by a sense of camaraderie and unity within a community driven by a hacker spirit, creating an environment ripe for learning and collaboration.
The success of ZK Community Meetup in Seoul marks a significant milestone in South Korea's ZK technology landscape, further solidifying the country's position as a hub for innovation and advancement in the field of Zero-Knowledge technology.
Disclaimer
Any data, text, or other content on this page is provided as general market information and not as investment advice. Past performance is not necessarily an indicator of future results.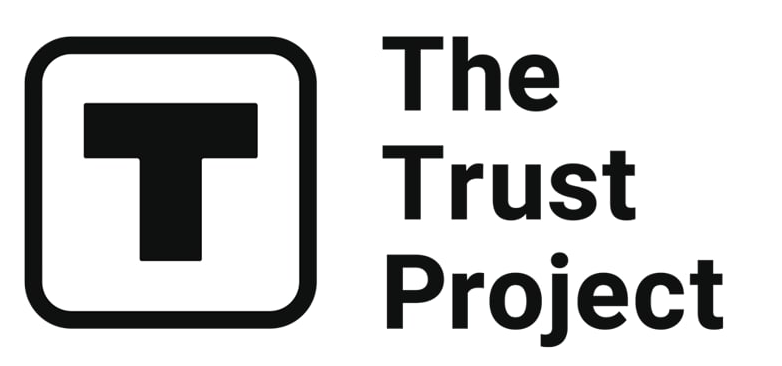 The Trust Project is a worldwide group of news organizations working to establish transparency standards.
Tech Editor at Metaverse Post | Data Scientist / Analyst | Speaker & Media Mentor
More articles


Tech Editor at Metaverse Post | Data Scientist / Analyst | Speaker & Media Mentor
Hot Stories
by Damir Yalalov
September 27, 2023
by Victor Dey
September 27, 2023
by Cindy Tan
September 26, 2023
by Victor Dey
September 26, 2023
Latest News
by Damir Yalalov
September 27, 2023
by Damir Yalalov
September 27, 2023
by Agne Cimermanaite
September 27, 2023
by Cindy Tan
September 27, 2023