What is NFT Meme?
Memes have recently evolved into something no one really anticipated: assets that everyone may own, thanks to non-fungible tokens (NFTs). Digital works of Memes are just a small part of what is sold and bought as NFT. This blockchain-based system has presented a new concept of ownership to the world. Now the rights to anything can belong to absolutely anyone — in the form of a digital token.
Thanks to non-fungible tokens (NFTs), memes have recently turned into something no one ever really expected: assets that anyone can own.
Since NFTs can be nearly anything — a piece of digital art, a song, a poem, a baseball card, or even a digital deed to a house — it's not surprising that memes inevitably found their way onto the blockchain as NFTs. It's also not surprising that so many meme creators have opted to sell their work as NFTs, as doing so many meme creators have opted to sell their work as NFTs, as doing so allows them to be compensated for their work.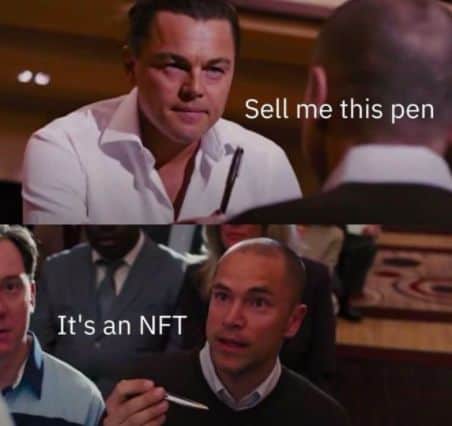 Understanding NFT Meme
In April 2021, the original Pepe the Frog NET Genesis meme was sold at an NFT auction for a record at that time of $1 million or 420 ETHs. The creator of the meme is American artist Matt Furie, who published a comic with Pepe on Myspace in 2006. He tokenized the iconic frog, which has survived dozens of online lives – from memes on 4chan and in the accounts of Nicki Minaj and Katy Perry to active use by alt—right and supporters of Donald Trump during the 2016 US presidential election and after them. "I believe that in the end it will be one of the most valuable digital originals in the world," Pepe punk4156, the buyer of the NFT frog, told Whitehot magazine. Considering how often Pepe's image has been replicated on the Internet, and how many meanings it has acquired, its original is the "Mona Lisa of our generation", the buyer of the token is sure.
Over the last decade, memes have spread across nearly every aspect of our culture. They dictate the latest dance moves, allow us to share complex thoughts and emotions quickly, and even launch careers. In this respect, memes have become a foundational part of our lives. Many are adapted and remixed over the course of years, gaining special meaning in various subcultures. Other memes remain essentially unchanged over time and achieve legendary status, like "Charlie Bit My Finger," which is recognized by individuals across virtually all backgrounds and age groups. And now we have meme NFTs.
So, let's take a moment to pay homage to the creators of iconic memes who jumped full throttle into the new creative economy by minting and selling their original IP — and also part of our childhood — as NFTs. Here, we've created a chronological list of all the major NFT meme sales to date.
In February of 2021, Chris Torres kicked off the avalanche of meme NFTs. He is the creator of the Nyan Cat character, and he was the first meme creator to sell his work as an NFT. On a cold winter day, he auctioned off his rainbow pop-tart cat for close to $600,000 and made history.
Torres correctly predicted that this was just the first of many major meme NFTs. At the time of the sale, he stated on Twitter that the event had "opened up the flood gates to the future of meme economy in the Crypto universe." Torres also praised NFTs, claiming that they made it possible for artists like himself to finally get proper recognition for their work.