ABOUT MET AMS
MET AMS is Europe's leading metaverse festival taking place in Amsterdam, June 2022.
The 4-day festival is the first of its kind and will include keynotes, panels, talks and workshops as well as immersive experiences and installations from 100+ thought leaders, artists and brands shaping this space.
The event will explore different aspects of metaverse culture, from how NFTs and the metaverse are impacting every industry – from art and music through to fashion and gaming – as well as covering important topics like diversity, inclusion and sustainability.
The festival will bring to life the metaverse and the technology you've been reading about in a special way, making this one of the most immersive conferences to date.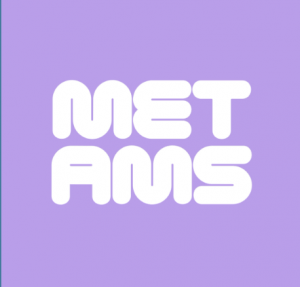 📃 MET AMS PROGRAMME 
Amsterdam, 14-17 June 2022
We believe real life connections are as important as virtual ones.
That's why MET AMS has an action packed 4-day programme that spans day and night – centred around education, experiences and interaction.
The programme is subject to minor changes. More side events and other exciting updates will be announced in the coming weeks.
📢 SPEAKERS AND ARTISTS
We are excited to show you the first round of speakers and artists taking part in MET AMS. We will be adding many names to the list each week, so keep your eyes peeled.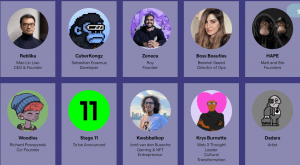 You can see the full list of events on our website.