European Blockchain Convention 2022
June 26, 2022

-

June 28, 2022

€395 – €699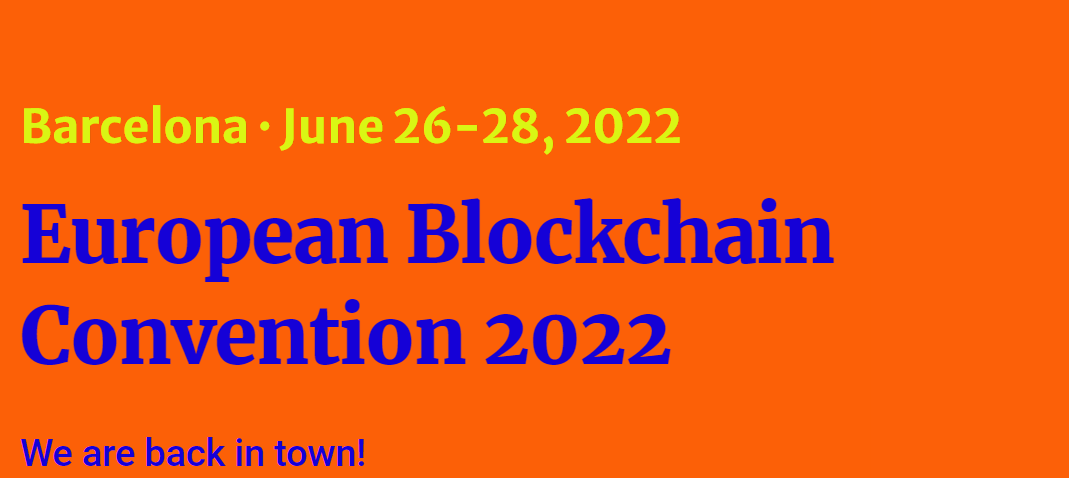 About this event
The most influential blockchain & crypto event in Europe is back in Barcelona!
First of all, this event is one of the most important and large-scale conferences of this summer!
Join 1.000+ attendees in a three-day event and don't miss the opportunity to meet with the startups, investors, corporates and developers that are changing the world.
Right in the heart of Barcelona, the event will feature 100+ speakers across a variety of panels, keynotes, workshops and fire-side chats on the current state of blockchain and Web 3.
In addition, speakers from all over the world will be able to answer your questions in the field of Web3 and the metaverse.
The conference will address the most pressing issues, such as:
 SPEAKERS

 VIEW THE FULL LINEUP
More information about blockchain & crypto event
First of all, European Blockchain Convention was born with the mission to accelerate the blockchain ecosystem in Europe.
Since its inaugural conference in 2018 in Barcelona, EBC events have hosted thousands of attendees, hundreds of leading speakers and the best startups in the crypto space.
Its global audience of founders, investors, regulators, developers, corporations, and many more come together every year to learn, get inspired, and connect.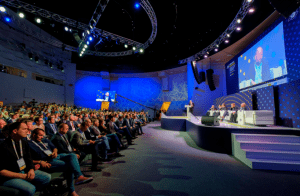 So, you can ask questions about moving from Web2 to Web3 or Layer 2 Blockchain Solutions.
In addition, you are welcome to discuss DAOs and the Future of Work. And, finally, the program announced performances on the topic "Blockchain for Sustainability and Social Innovation" and "Crypto Can Be Good for the Environment".
In other words, the maximum variety of topics and questions is expected.
This is an unforgettable experience that, among other things, will allow you to stay up to date with the hottest trends.
In conclusion, everyone will be able to find important topics for themselves that require modern solutions.
 BUY TICKETS
You can see the full list of events on our website.