ETHMexico Hackathon
August 19 @ 2:00 pm

-

August 21 @ 7:00 pm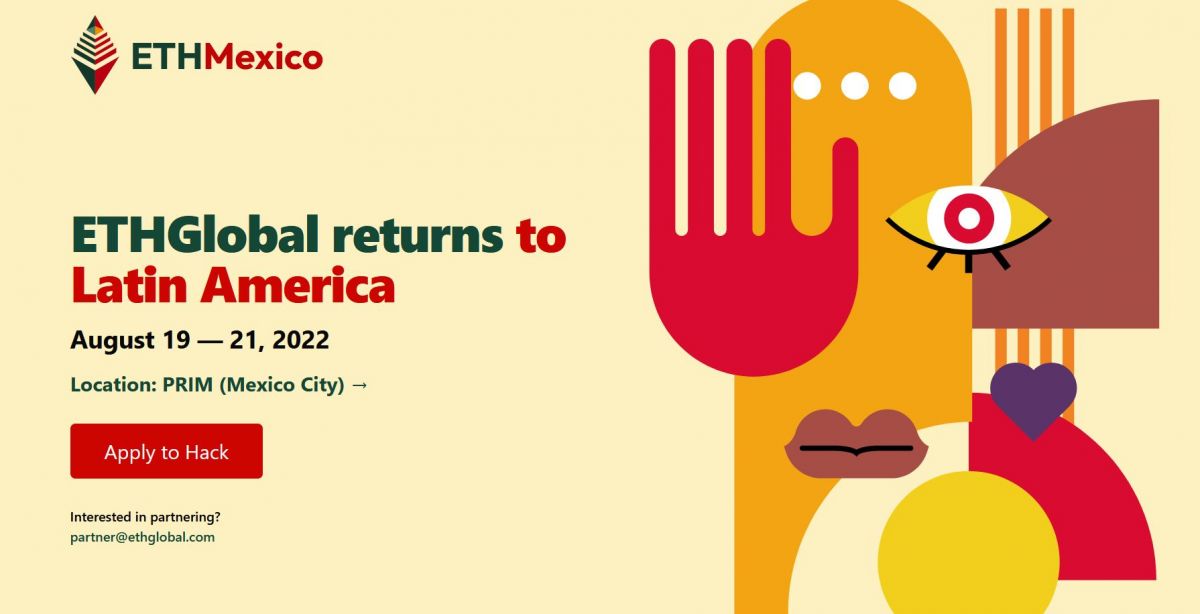 What is ETHMexico?
ETHMexico is an event bringing together some of the top minds and experts in Ethereum and ETHGlobal's return to Latin America. We enable teams to make something great in only 36 hours by providing an abundance of hacking resources like mentors, sponsors, and software. Sleeping is optional, but trying something new is not!
How much does it cost to attend?
ETHMexico is 100% free for hackers. All that we ask of you is that you focus on building your project, check-in with us on your progress regularly, and participate in the community we build around this hackathon.
How many people can be on a team?

You can form teams of up to 5 people. There are no restrictions for team members, so you can team up with hackers of any country or experience level!